by KindMeal.my

The Selangor Neutering Subsidy is live! Selangor-born individuals planning to neuter dogs or cats may apply for subsidy. To apply or learn more, please visit: Good job to PAWS Animal Welfare Society, Petaling Jaya and the Selangor government!
by KindMeal.my

A healthy, invigorating falafel wrap at Raisin' The Roof to kick start your week. Enjoy 20% off tasty vegan meals!
by KindMeal.my

Watch this girl make the curious dolphin giggle with her antics! Our cute animal friends are not so different from us after all.
by KindMeal.my

Let's give a Standing Ovation to Standing Theory, for all the creative and delicious meat-free meals they've crafted! Show your support for their kindness one more time. Dine with KindMeal's 25% off:
by KindMeal.my

A hidden gem at Subang Jaya, Restoran Bindhu outstands Malaysia's rich culture with tasty local delights — vegetarian style! From Thali Set to Nasi Lemak to Hainanese Chicken Rice, you can now enjoy healthy, meat-free versions of Malaysian all-time favorites. Celebrate our tasty heritage with 20% ..
by KindMeal.my

This lion was badly tangled in a poacher's snare — until people did what it took to save his life.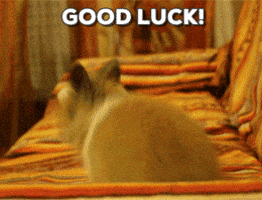 by Animal Equality

We have 2 tickets to the Sunday of Vegfest Bristol to give away! For a chance to win, folllow us on Instagram @animalequalityuk and tell us your favourite "ninja vegan" product. We will announce the winner on the 19th May.
by Vegan.com

If you don't follow Dan Piraro Bizarro Comics, you should. Dan's a longtime vegan and maybe the funniest cartoonist in the business. Here's his latest.
by Vegan.com

If you haven't yet been sold on why vegans should also promote "reducetarian" diets, please give this a read.
by Animal Equality

Be a voice for the voiceless! Animals on factory farms are viewed as mere commodities. But you can help change that. Please consider making a donation today to help end their suffering. Your gift to animals will be matched dollar for dollar until May 31st - that means double the impact! Make a d..