by KindMeal.my

So pretty you'd not wanna eat it!
by KindMeal.my

Immerse in a cozy, atmospheric ambiance at Croutons by Gourmet Seductions, with international gourmet creatively crafted for your palate. Experience their creative meat-free pastas, pizzas, salads, pancakes, desserts and beverages! Enjoy up to 30% off:
by KindMeal.my

's ears are nearly half the length of its body!
by KindMeal.my

Coconut House at Jaya One offers irresistibly delicious Italian meals in a cozy environment, with pizza and bakery prepared with wood fire oven! Enjoy their delightful variety of meat-free meals, including antipasto, pizza, salad, soup, bread, pasta, desserts and drinks. Get up to 20% off with Kin..
by Vegan.com

What's convenient for vegans might reduce the amount of vegan food that omnivores order. I wonder if those handy little V symbols likewise discourage omnivores from choosing vegan menu options.
by Compassion Over Killing

Want to join our team? COK's looking for a creative & experienced Social Media Manager! Details & how to apply:
by Compassion Over Killing

DYK that COK's DC VegFest is the largest vegan festival on the East Coast? TODAY = LAST DAY for early bird sponsor & exhibitor rates! Sign up now to save: DCVegFest.com! #DCVegFest17
by Compassion Over Killing

#MondayMotivation: Multiply your impact & help animals EVERY month! Plus, EXCLUSIVE OFFER: Join our #CompassionCrew by July 31 & you'll get 20% off your first order from vegan meal delivery service, Veestro!
by Animal Equality

This #WorldMeatFreeDay why not give plant based a try? Starting with the delicious "ribs" we made with our friends at Bosh. They are to (not) die for! www.ianimal.uk/pledge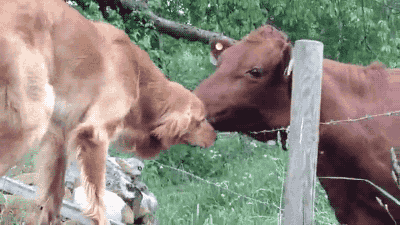 by Animal Equality

This cow and this dog making friends is everything! 😍 💕 Why do we love one, but eat the other?