by KindMeal.my

What better way to wrap up the year, than to learn about amazing animals that saved precious human lives? We humans are frequently indebted to our animal friends, and the best way is to repay them with love and kindness.
by KindMeal.my

Let A Pie Thing's pie keepers serve you delicate tasty pies filled with scrumptious delights. Available at Damansara Utama and Sunway outlets. Enjoy 20% off signature meat-free pies now: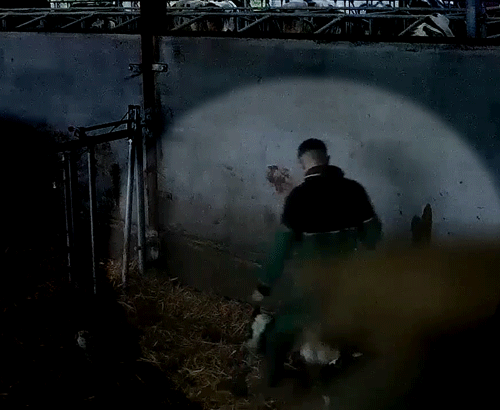 by Animal Equality

SHOCKING: They had no limits to their abuse, they even attacked babies! 💔 Animal Equality released disturbing footage of cows and their babies being attacked and we've sought justice for them by providing the evidence to the local authorities. The investigation has reached millions of people and wa..
by Animal Equality

SHARE if you want a better world for animals!
by Vegan.com

If you're not vegan and kind of on the fence about whether you could stick with it, here's the perfect New Year's Resolution. Give it a try for a few weeks—our helpful guide makes it easy!
by Compassion Over Killing

#InTheNews: City Pages Minneapolis spotlights COK's legal complaint filed against a Hormel supplier as state authorities fail to take action:
by Vegan.com

Compassion Over Killing has a brilliant solution to the dairy industry's objection to the use of "milk" to describe vegan beverages.
by Compassion Over Killing

Get a head start on a compassionate #NewYear! Donate by Dec. 31 & your support will be DOUBLED: COK.net/2016 <3
by Compassion Over Killing

#fridayreads Your impact is not just a drop in the ocean, you can truly help fishes -- & we suggest starting by leaving them off your dishes! Via Quartz:
by Animal Equality

50,000 newborn male calves are killed on British dairy farms every year because they will never produce milk. Help end this cruelty - Sign the pledge! www.animalequality.net/dairysdarksecret