by KindMeal.my

On his first day of nursery school, Nina Levy's son didn't just get a neatly packed lunch and a sweet note from mom. In place of a plain, square napkin, he got a carefully doodled drawing. Almost 10 years and more than 2,000 pieces of napkin art later, Levy has quite the portfolio. Nina, a sculp..
by KindMeal.my

To winners Sharon Ng and Claire Gooi, please email us your confirmed attendee details ASAP as we will need to finalize the attendees by today. If not, the tickets will be released to the public. Thank you for sharing inspiring stories of helping animals, and please continue your good work! To a..
by KindMeal.my

As Garfield the Cat says, "Diet is DIE with a t". Trimming down is not about starving yourself, eating only rabbit food or exercising like a maniac. Diets rich in plants have long been praised for their weight loss attributes, a sentiment now backed by a paper published Thursday in the Journal o..
by KindMeal.my

Pamper yourself with mille crepes and macarons in a variety of unique flavors. Winter Lover Bakery House 冬の恋人ベーカリー brings you a mouth-watering assortment of desserts, complemented by a fragrant pot of flower tea. Download KindMeal.my mobile app for instant discounts, no upfront payment, booking ..
by KindMeal.my

Normally, a fluffy yellow duckling might prove merely a tempting delicacy to a hungry cat. Yet, for this feline it appears her mothering instinct has overcome all temptations. Ronan and Emma Lally, from Clara Co Offaly, could scarcely believe their eyes when their white cat adopted three orphaned ..
by KindMeal.my

Help needy humans as well as improve animal welfare, environment, and health this weekend! From 23 - 25th January, all sales proceeds from VinegPlus kiosks go to the Malaysian Red Crescent Society in aid of the east coast flood relief efforts. Begin your day with a healthy & refreshing drink at ..
by KindMeal.my

Mango is a fruit that tends to be a big favorite around the world – whether you're using it in cakes, pies, puddings, ice creams, or just eating it on its own, the delicious taste and healthy benefits are things to be adored. And well, they should be. Putting the great taste aside, mangoes fill up..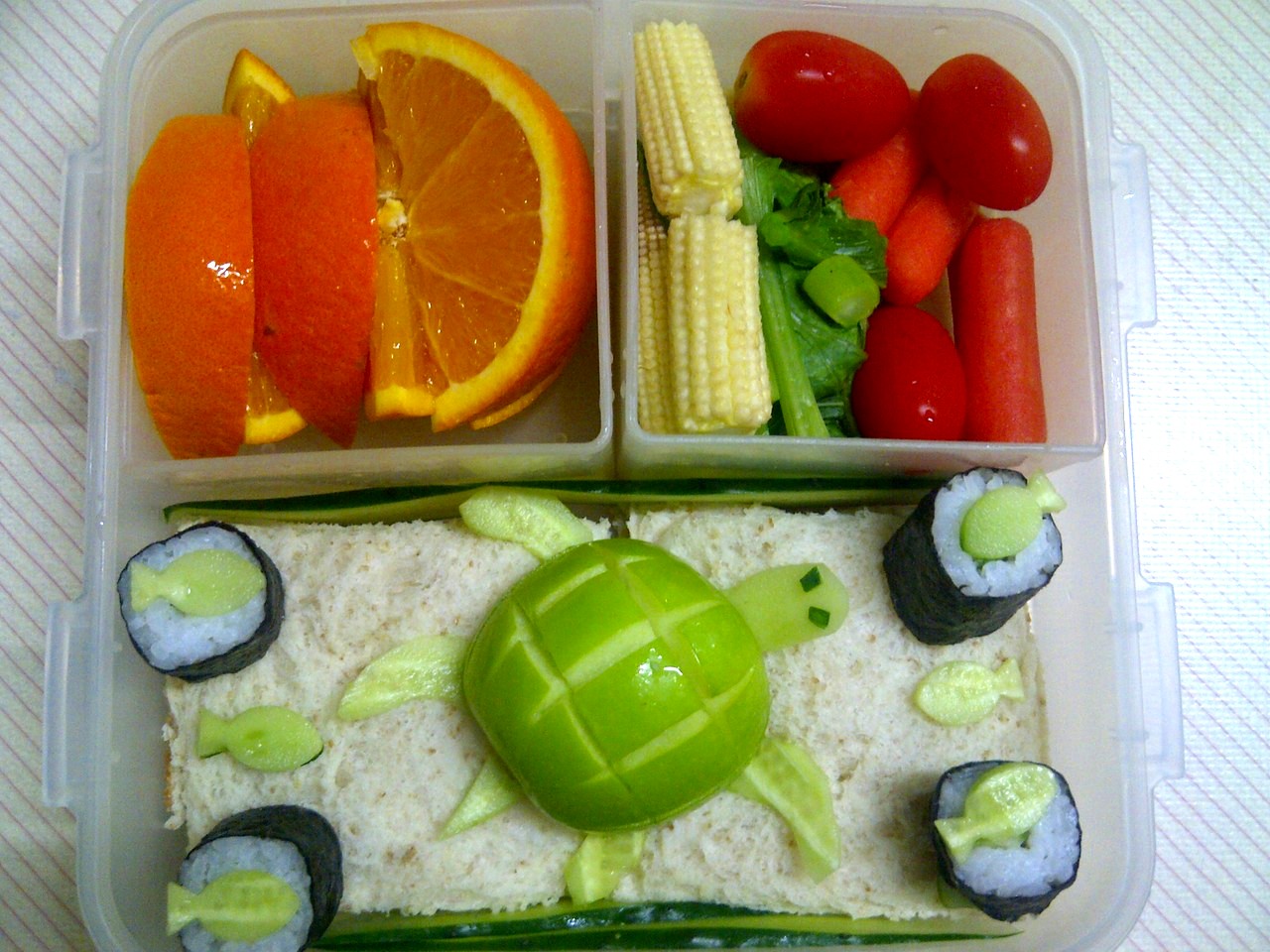 by KindMeal.my

Cute bento to celebrate World Turtle Day! KindMeal.my member Ee Lynn crafted this creative masterpiece, with a little green turtle swimming her way into our hearts, reminding us to keep our oceans and waterways clean and our marine animals safe. Save the turtles!
by KindMeal.my

Head over to VCR at Pudu, KL to enjoy a serene afternoon in their distinctive cafe, and delight yourself with a rich, creamy slice of The King, a heavenly blend of chocolate, banana and peanut butter. VCR's compassionate team of animal lovers have exclusively introduced a High Tea Set on KindMea..
by KindMeal.my

Friday night's almost here – how about a dinner out with your sweetheart? And while you're feeling the love for each other, how about showing your mutual love for animals? Soft lighting, white tablecloths and meat-free dishes are the ultimate in romance. :-) Whether you're dating or partying..