by KindMeal.my

Experience Green Meadow 绿禾养生坊's unique, tasty and nutritious Korean Bibimbap rice, with a cup of healthy organic soy milk! The restaurant is committed to the promotion of natural diet, balance between body and soul, environmental conservation, as well as healthy and free lifestyle, offering a 31..
by KindMeal.my

Win the hottest new iPad Mini 3, as well as our KindMeal.my exclusive Superhero Gifts! Just download our app to instantly get started. Save lives, health and environment now by enjoying delicious meat-free meals. Get FREE coupons from top restaurants & cafes and dine instantly without any upfron..
by KindMeal.my

Here's a great way to wake up a sleepy piggy. Or humans, for that matter. Christmas is coming soon, and don't forget to share some cookies with your beloved 4-legged friends. It's way more fun feeding a cute piggy than using it to feed us. Enjoy some delicious meat-free meals on KindMeal.my so mor..
by KindMeal.my

What a cute doggy <3 dessert! We're sure the food is doubly sweet with the adorable canine smiling at you.
by KindMeal.my

Freemori Malaysia is committed towards providing consumers with creative bakeries and a unique dining experience, offering delicious breads and cakes made from the freshest ingredients with no preservatives. Enjoy 30% off their 2 signature cakes: the fluffy and smooth FM Coffee Cake, rich with f..
by KindMeal.my

Living in a house filled with sloths sounds like a dream come true, right? Well, while you might be imagining a sloth-filled wonderland, the reality is actually a lot of work. Monique Pool knows this first-hand. Around 10 years ago, Pool founded Green Heritage Fund Suriname in an effort to help the..
by KindMeal.my

You'll feel hungry with just the smell of grilled bread and sight of this gorgeous panini served at Foodlogy Restaurant, Jalan Ipoh. Filled with pesto, melty mozarella and juicy tender tomatoes sandwiched in the panini, this is an irresistible meal that's both healthy and delicious. Comes with ..
by KindMeal.my

Did you know that plain-looking vegetables and fruits can be transformed into the cutest animals? All it takes is a pinch of creativity, an ounce of patience and a few drops of love. Here are some masterpieces to inspire you, and of course, it is much better to consume these fresh, healthy vegeta..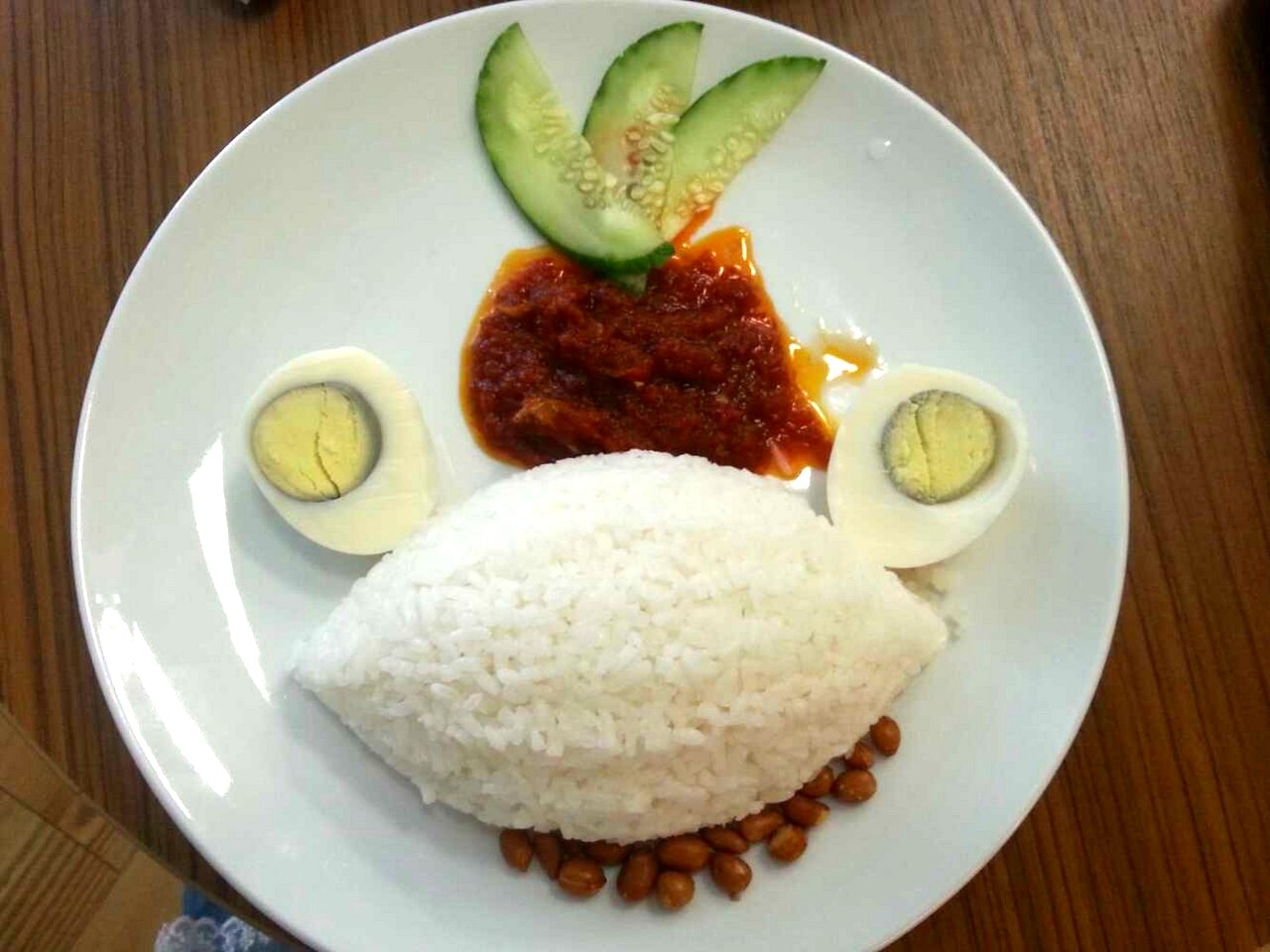 by KindMeal.my

This has to be the weirdest and coolest nasi lemak we've ever seen, discovered by a KindMeal member! Beware of this tribal Nasi Lemak warrior. Yet to know who ends up eating who.
by KindMeal.my

Ready to explore some nice food for the weekend? Flying Teapot Cafe at Seri Kembangan will delight you with their signature waffles, crafted primarily from quality, imported ingredients. Select a savoury waffle from Corn & Veggie Floss, Toona Egg & Cheese or Veggie Ham & Cheese, and complement i..