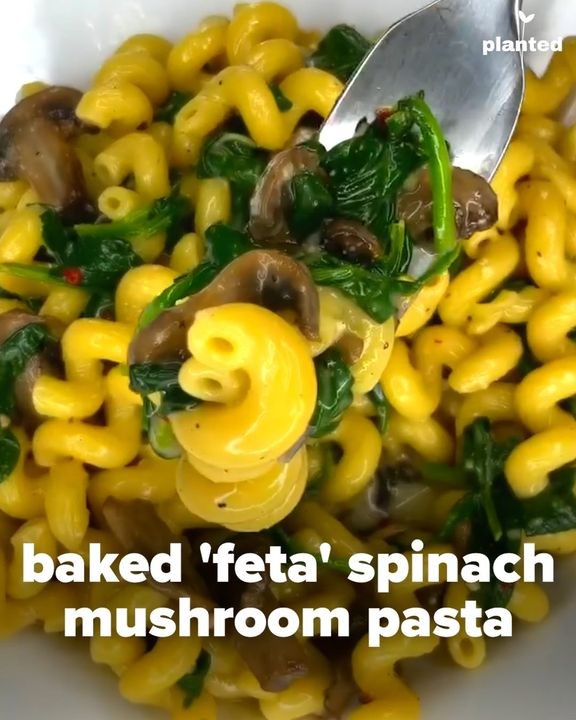 by KindMeal.my

How to make a vegan baked feta mushroom pasta!
by KindMeal.my

This scientist is on a mission to save the bees 🐝
by Animal Equality

Our anonymous donor has agreed to extend our Matching Gift Challenge a few extra days! You can now make twice the difference for animals through July 7. If you haven't already, please make a donation today and it will be DOUBLED! 👉bit.ly/mgcextended
by Compassion Over Killing

The aquaculture and fishing industries have have historically flown under the radar with regard to animal cruelty as many people don't think of fish as animals like cows or pigs. Here, we will break down the top five biggest misconceptions about fish and seafood. ➡️
by Animal Equality

Time is running out! ⏱️ Remember to make your donation before midnight to qualify for the Matching Gift Challenge. Every dollar makes a difference and will be DOUBLED by an anonymous donor. 👉bit.ly/lastdaymatch
by Animal Equality

A HISTORIC DAY FOR ANIMALS! 🎉 The European Commission just announced a commitment to BAN caged farming in the European Union! While cage-free doesn't mean cruelty-free, this is a monumental step forward in the fight to end animal exploitation. Once the ban is in place it will affect about 300 milli..
by Compassion Over Killing

BIG WINS for farmed animals this week. Animal Outlook has achieved FOUR meaningful victories for farmed animals through the legal system. Read about these victories here: #bigag #tryveg #plantbased #prop12 Photo: Matthias Zomer via Pexels.
by Animal Equality

Don't forget the Matching Gift Challenge ends tomorrow! Every donation makes a difference for animals in need. Your gift will be DOUBLED: bit.ly/matchinggift2days
by Compassion Over Killing

Enjoy all the classic summer flavors, but without the cruelty. 💚 Here are our five fresh ideas for your plant-based cookout that will be so good your guests will surely come back for more. Credit: Askar Abayev via Pexels.
by Animal Equality

TODAY! 5pm PST / 8pm EST join us and The Humane League for a virtual meet-up! Both organizations will share our latest campaigns and talk about how YOU can help us help animals suffering on factory farms, followed by a Q&A session! We hope to see you there! RSVP now to reserve your spot! 👉