by KindMeal.my

Humpback whale lifts a boat onto his back and takes these people on the ride of a lifetime 💙🐳
by KindMeal.my

Enjoy healthy, guilt-free raw food meals at Rawsome! From nutritious bowls of brown rice quinoa lemak, cauli 'fried rice' and ulam soba to invigorating desserts like coffee chia and choco goji berry, each item is artfully crafted for a delightful, quality experience. Get 20% off now: ** Please e..
by KindMeal.my

Prince Cuisine at The Scott Garden KL indulges you with a taste of authentic Hong Kong food within a cozy atmosphere. Feast on flavorful HK-style dishes, fried rice, noodles, curry, vegetables, dim sum and more, prepared with special recipes and quality ingredients. Enjoy 30% off:
by KindMeal.my

Iguana escapes fire by jumping on Corby fireman's helmet.
by Compassion Over Killing

A meat industry publication recently put out an article claiming that people should eat meat to support their immunity during a pandemic. We obviously had to debunk this dangerous myth. Plants didn't cause this pandemic--intensive animal farming did. And plants (plus social distancing and mask wea..
by Animal Equality

A record-breaking 500,000 people have signed up for Veganuary 2021! 🤯🎉🌱 It's not too late to join them. Sign up and you'll get free daily tips and recipes 👇
by Compassion Over Killing

Going undercover isn't easy, but Erin Wing's bravery has made an enormous impact for animals, including the young calf she rescued from certain death on a dairy factory farm. Learn more about her and other investigators' experiences from Lady Freethinker:
by Animal Equality

We ALL have the opportunity to make the world a kinder place. Each time you choose plant-based foods, you're choosing compassion over violence.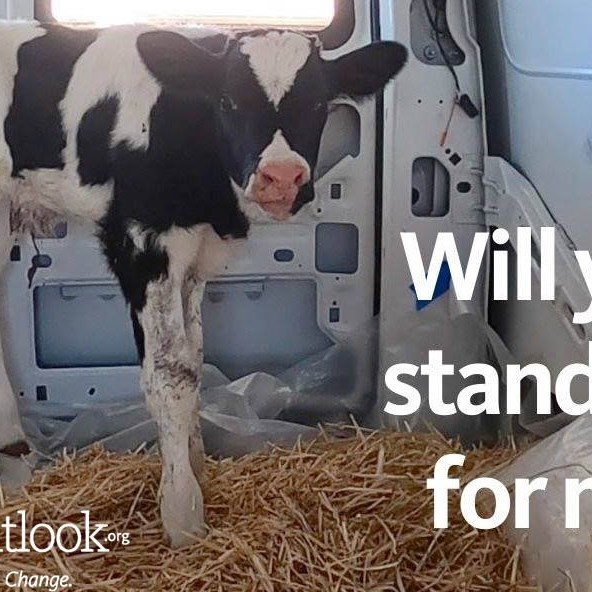 by Compassion Over Killing

Protecting animals has never been easier. Now, when you make a donation to Animal Outlook, you can do it with just a couple clicks through Google Pay, Apple Pay, or a bank transfer.
by Animal Equality

UPDATE: We've resolved our lawsuit with Champion Petfoods over its Acana brand pet food that was marketed with "wild-caught" rainbow trout. 🎉 Have you seen brands using marketing claims that might be inaccurate? We want to hear from YOU!