by KindMeal.my

This naked bird is obsessed with his dollhouse.
by KindMeal.my

忆素馆 Elyn Vegetarian in Puchong brings you memorable meat-free cuisines that are both a beauty of taste and visual appeal. Enjoy 20% off healthy, creative variety of rice, noodles, pasta, snacks, desserts and beverages!
by KindMeal.my

Feast at Dining Bowl Vege Cuisine Cafe in OUG, serving authentic Chinese meals prepared with fresh and quality ingredients. Enjoy a wide range of meat-free meals, including salads, soups, pastas, pizzas, rice, noodles, stir-fried dishes and snacks. Get up to 25% off:
by Vegan.com

A few years ago, I discovered that my (vegan) diet was a little low in protein. Fortunately, it was simple to add some protein-rich vegan foods to my everyday menu. And once I did, I felt better. Learn more here:
by Animal Equality

Animal Equality supports racial equality and stands in solidarity with the Black community and alongside those advocating to end injustice everywhere.
by Animal Equality

In the commercial dairy industry, a female cow is repeatedly impregnated, gives birth, and endures the trauma of her baby being taken away so that humans can drink her milk. This happens over and over until her milk production declines and she's slaughtered. #WorldMilkDay is tomorrow - will you ch..
by Compassion Over Killing

This sweet and tangy cranberry smoothie is filled with vitamin C and packed with protein thanks to small but mighty hemp seeds.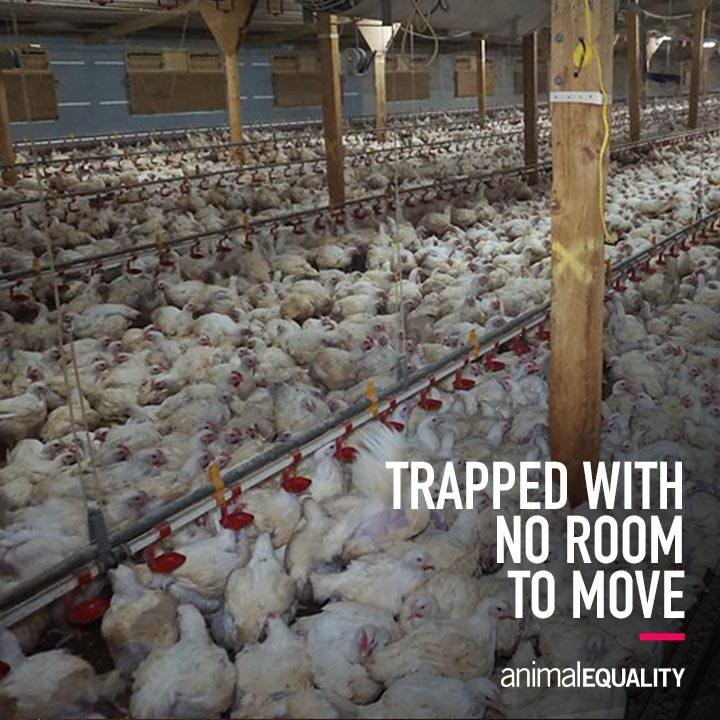 by Animal Equality

Chickens used for meat are typically crammed by the tens of thousands into filthy, dimly-lit sheds. This severe overcrowding makes it nearly impossible to maintain healthy air quality and cleanliness inside, and it's psychological torture for these normally curious and sensitive animals. Join the ..
by Animal Equality

A cow's average lifespan: 22 years. Average age at which they're killed for meat: 1 - 3 years. Try plant-based! 🍔