by KindMeal.my

Whether you are concerned about your health, the environment or animal welfare, scientific evidence is piling up that meat-free diets are great for you.
by KindMeal.my

Feast at Dining Bowl Vege Cuisine Cafe in OUG, serving authentic Chinese meals prepared with fresh and quality ingredients. Enjoy a wide range of meat-free meals, including salads, soups, pastas, pizzas, rice, noodles, stir-fried dishes and snacks. Get up to 25% off:
by KindMeal.my

Two years ago Princess, Toni and Sadie were found severely emaciated and riddled with parasites in a forest. Look at them now! 💗🐷
by KindMeal.my

Enjoy authentic Italian meals at Coconut House Jaya One, featuring pizza and bakery prepared with wood fire oven! Get up to 20% off:
by Compassion Over Killing

Fish are innocent, so why is this employee at Cooke Aquaculture stomping on one? Have compassion. Visit animaloutlook.org.
by Compassion Over Killing

Central Valley Meat was exposed years ago for mistreating animals. Now, the plant is recklessly operating while COVID-19 spreads among its employees.
by Animal Equality

Chickens can feel pain, fear, happiness, and joy in the same way our cats and dogs can. Extend your compassion to everyone, and leave all species off your plate! 💕
by Animal Equality

According to scientists, this virus has "all the essential characteristics of being highly adapted to infect humans."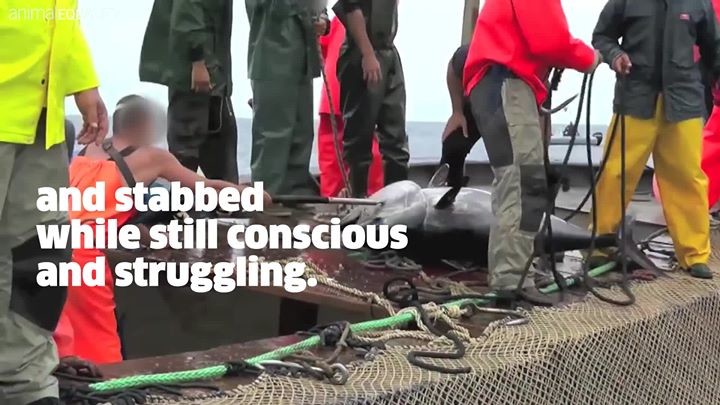 by Animal Equality

THE TRUTH IN 60 SECONDS ⏱️ Can you make it through one minute of the commercial fishing industry? Share to expose the truth! #Respect4Fish
by Animal Equality

Fish may not look like us, but they can feel pain and suffer in the same capacity that other species do. Take a stand against animal cruelty and pollution by leaving fish off your plate. ✊#Respect4Fish