by KindMeal.my

The animals at Disney's Animal Kingdom celebrate Halloween with super fun jack-o-lanterns. Happy Halloween!
by KindMeal.my

Enjoy healthy, natural cuisine at Namul Vegan Cafe, a petite and cozy wooden restaurant near Petaling Street KL! Feast on a variety of Japanese, Korean and local delights, featuring natural and organic ingredients, hand-made with love and heart. Get exclusive 20% off:
by KindMeal.my

Watching the boxing champions in action! Never pick a fight with a kangaroo 😅
by KindMeal.my

Dine on organic, natural and wholesome meals at the charming ORGANIC RECIPE, tucked in tranquil surroundings. Enjoy 20% off Asian delights, Western meals and sumptuous steamboat!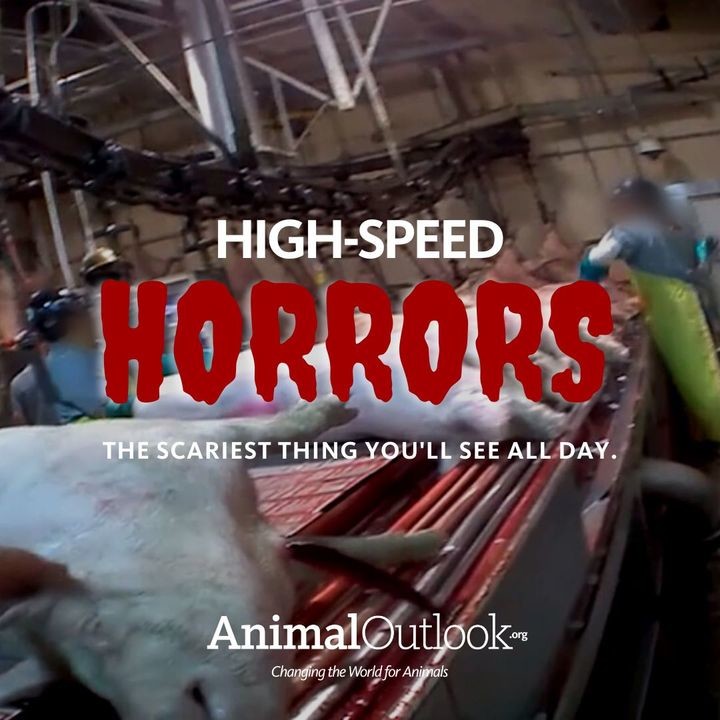 by Compassion Over Killing

💀 What the USDA is allowing slaughterhouses do to animals is by far the spookiest thing happening this Halloween. In recent years, the USDA has pushed for the expansion of a program that allows for animals to be slaughtered at dangerously high speeds, putting workers and animals alike at greater ri..
by Animal Equality

Investigative footage is difficult to watch, but it's so important to see. Subscribe to our Youtube channel to learn the truth & help us spread the word!
by Compassion Over Killing

Do you know what your child is being served at school? Dick Van Dam farm's treatment of animals doesn't match American families' values.
by Compassion Over Killing

LEGAL VICTORY: California upholds Proposition 12 limiting cruel confinement for animals...again. Support our legal team with a celebratory donation below or at animaloutlook.org/donate. ALL donations today will be MATCHED by a generous donor in honor of our 25th anniversary!
by Compassion Over Killing

Animal Outlook investigator Scott David has been telling us since the beginning of the pandemic that there's no way to social distance in many meatpacking jobs. Particularly in his former position working live-hang at a chicken slaughterhouse. This Fault Lines program utilizing Animal Outlook foot..
by Animal Equality

WHAT THE EGG INDUSTRY IS HIDING FROM YOU: Animal Equality's investigators found up to 100 hens packed into a single cage on this egg farm, giving the birds less space than an A4 piece of paper each. Thank you to The Independent for covering the disturbing story.