by KindMeal.my

Explore the remote reaches of the Antarctic Peninsula, where penguins abound.
by KindMeal.my

Green curry, Grapow chicken, Tomyam Goong, Panaeng curry, Massaman mutton — the names suffice to make you drool. Enjoy 20% off now: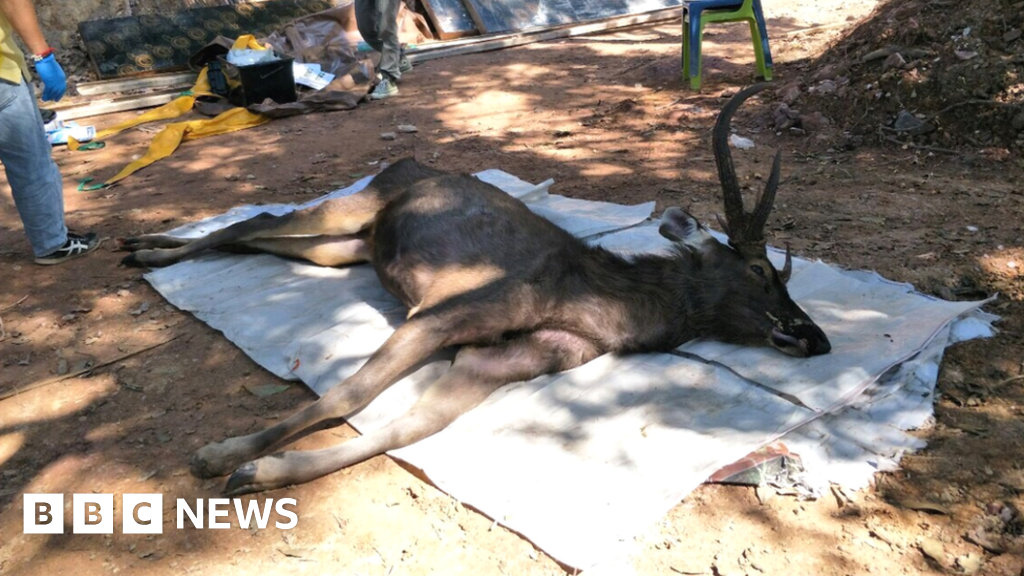 by KindMeal.my

A wild deer which died at a national park in northern Thailand was found to have 7kg of rubbish inside its stomach — men's underwear, plastic bags, instant coffee sachets and parts of plastic rope.
by KindMeal.my

Watch these eggs hatch into the fluffiest baby owls!
by KindMeal.my

From Asian to Western, local to Sze Chuan, Vegipai 新素派 will satisfy your cravings with healthy & tasty delights. Enjoy 20% off at this cozy & friendly cafe!
by Compassion Over Killing

Save animals and save 20% (when you spend $100) at cok.net/shop! Use promo code SAVE20NOW at checkout!
by Vegan.com

It makes a lot more sense to cut out meat & dairy entirely than to try to source from "better" producers. People who do the latter are often being lied to.
by Animal Equality

During previous Gadhimai festivals, countless animals were transported grueling distances to southern Nepal without food or water—only to be brutally killed upon arrival. 💔 THE NEXT FESTIVAL BEGINS SOON! Help stop the killing:
by Compassion Over Killing

Are you a federal employee? Enter COK's Combined Federal Campaign (CFC) number #10468, listed under the Animal Charities of America Federation, and be a champion for farmed animals!
by Animal Equality

If you consume dairy, you're probably unknowingly supporting the horrid veal industry. 😱 Here's how: