by KindMeal.my

Are humans masters of courtship tactics and strategy? Well, unless you are able to construct a home from scratch and decorate it artistically, the bowerbirds have got one up on you. The male peacock is well known for its courtship displays, during which it fans its colourful tail feathers to att..
by KindMeal.my

Have you tried Secret Recipe Beyond Veggie's irresistible, mouth-watering KindMeal deals? Food bloggers BLD with Bob & Julie recently discovered this promotion and tried it out for themselves, and it was totally beyond their expectations! Read on for their yummylicious review of the veggie rolls, ..
by KindMeal.my

Load yourself with lovely sweet treats from Komugi's all-time favorite High Tea Set served with a fragrant pot of tea, or enjoy a Refreshing Set of icy cold Frappe / Smoothie with Harujuku cheesecake and Mini Baum cake! For those wishing to take-away, don't miss out on their Baum cake, a soft an..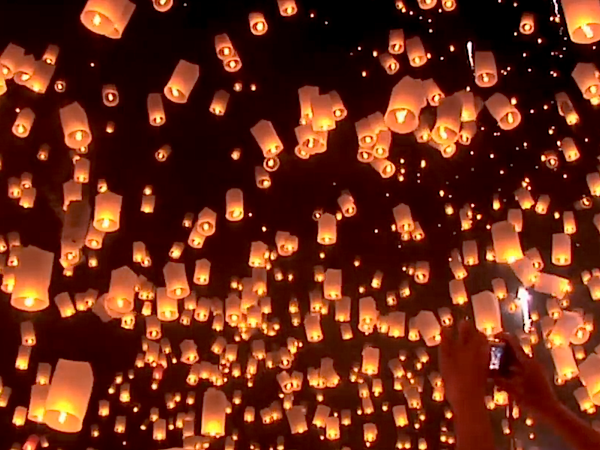 by Vegan.com

A really good interview with the director of a must-see film. Are you going to attend the one-night-only nationwide premier on Wednesday? Get tickets here:
by Animal Equality

We already know that birds are intelligent. Stories like this prove it even further! This crow has saved many lives. The Sabarmati river has become known for the amount of people who commit suicide. When the crow witnesses people about to commit suicide he flies to the fire brigade station, and..
by Compassion Over Killing

If not you, then who? The animals are counting on us to be their voice. To stand up for them. To choose compassion over killing. Start TODAY.
by Animal Equality

Our protests and investigative work receive large exposure and target wide audiences globally. This means that mainstream media outlets broadcast Animal Equality footage on TV channels watched by millions of people as well as international newspapers with huge readership. What does this mean? Essen..
by Compassion Over Killing

Our ability to create a kinder tomorrow depends on what we do today. Be kind. Be strong. Be the change. --> follow Compassion Over Killing
by Vegan.com

Another major step forward for animals. Check out yesterday's New York Times editorial on factory farming. This deserves to be shared far and wide.
by Compassion Over Killing

Powerful editorial in today's New York Times about the dangers of ag-gag laws: "Exposing Abuse on the Factory Farm" Read & SHARE: