by KindMeal.my

Specially dedicated to all the courageous moms out there. Watch this mama dog rescue her sweet pups from drowning, with the help of Turkish firefighters. Animals experience love and emotions too, just like us humans, and all deserve to be treated with kindness and compassion. <3
by KindMeal.my

We're all always looking for easy tricks to improve our lives, and time and again, one keeps coming up – the completely wonderful health benefits of drinking lemon water. As far as routines go, it's a pretty simple one to get into. Keep a pitcher of room temperature water and lemons on hand, and ..
by KindMeal.my

Want to enjoy authentic Sri Lankan meals prepared by professional chefs from Sri Lanka? The Kitchen has joined KindMeal to promote meat-free dining, with an EXCLUSIVE 60% discount on their signature food! Experience the mouth-watering Dum Bryani, Lump Rice, Wattapalam and more now. Get your free ..
by KindMeal.my

Deliciously prepared with a variety of traditional sauces. Further enhance your enjoyment with solid tin plates and flower-patterned mugs reminiscent of the era. Get 50% off now with KindMeal.my's free coupons. No upfront coupon payment, booking or printing needed. RM4.50 only for this tasty, auth..
by KindMeal.my

Congratulations to the final batch of Green Talk Contest winners: Soda Syx, Yuen San, Anna Cheah, Lena Tung, Li Peng. List of Green Talk RM50 Cash Voucher winners: For those that did not win, you can still take advantage of the great Green Talk deals with 46% Off, plus a generous 15% store-wide ..
by KindMeal.my

Have any friends running restaurants or cafes? Invite them to promote their shop on KindMeal.my for FREE! Any F&B, vegetarian or not, can join our platform as long as the deals and menu featured are meat-free. Reach out to over 200K food lovers and leverage on our viral LiveCoupon system to attrac..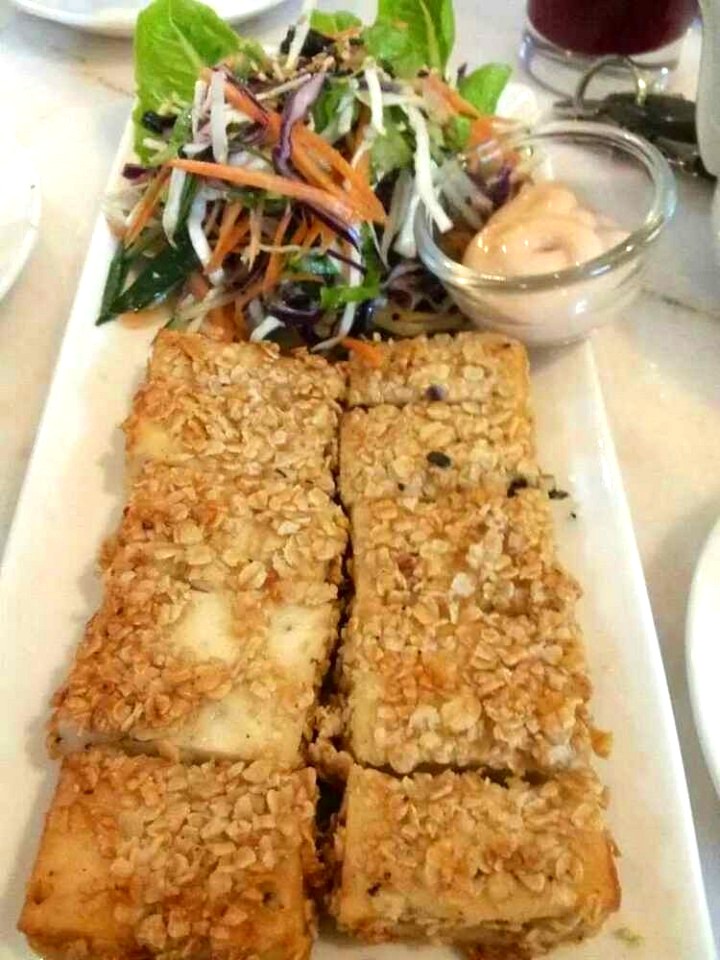 by KindMeal.my

A tasty and unique Crispy Oat Tofu enjoyed by a KindMeal member at Green Talk, Subang Jaya. This healthy organic restaurant has received great recommendations and ratings from many food lovers. Get a coupon instantly to experience their delicious food! Download KindMeal.my mobile app now to get fr..
by KindMeal.my

HAPPY FATHER'S DAY to all the most awesome human & furry daddies out there! The protector and guardian, boss and leader. Actually, we do not know whether the small kid or the big ol' boy is naughtier and more misbehaving, so good luck to the mommies!
by KindMeal.my

Witness an amazing performance at The Pet Project Malaysia 2014 tonight – June 14th 7pm, Black Box @ Publika! 130 young kids shall enchant you with captivating dances and inspiring animal welfare messages. Show your support to these awesome kids that have practiced extremely hard for the past 6 mon..
by KindMeal.my

Pamper yourself with mille crepes and macarons in a variety of unique flavors. Up to 45% discount when you enjoy a leisurely high tea there! Download KindMeal.my mobile app for free coupons and instant dining, no booking & printing needed.