by KindMeal.my

A lake on Eil Malk Island in Palau is home to thousands of golden jellyfish — a spectacular species found nowhere else on the planet.
by KindMeal.my

[-30%] Oriental Cuisine at Yishensu 1 Utama A favorite destination of meat-free diners and those seeking healthy fares, Yishensu - A Vegetarian Connoisseur at 1 Utama offers a sumptuous variety of oriental dishes — from traditional delights to creative fusion delights. Enjoy 30% off their tasty A..
by KindMeal.my

Waffle the sand boa is playing with his new sand box. It's always fun to enjoy a cute peek-a-boo! Peek inside and see what delicious meals you can find today.
by KindMeal.my

It's even more affordable to experience their sumptuous variety of oriental and local delights now. Grab your exclusive KindMeal coupon!
by KindMeal.my

[-20%] Emperor's Feast at Imperial Art Cottage Dine like an emperor at Imperial Art Cottage - 文献坊, Sri Petaling with a wide variety of wholesome and tasty fusion meals! From a creative assortment of Sushi, Bento, Temaki to authentic Oriental dishes and Western delights, you will be spoilt for cho..
by Vegan.com

Sensible advice from Mark Bittman on how to eat better, including a nod to the advantages of being vegan.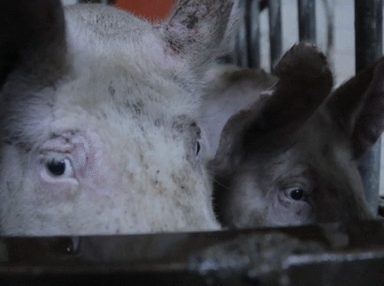 by Animal Equality

They wanted to live. Help animals like them by signing our petition --> www.animalequality.org/mexicanslaughterhouses
by Compassion Over Killing

Support & Share! Donations matched in December = your gift goes even farther for animals: bit.ly/2fyTkVd <3
by Animal Equality

Do you enjoy traveling and have a passion for animals? Then this job may be just for you! As part of our Spring 2017 iAnimal Tour Crew, you'll get the chance to help us determine the most effective way to change people's diet and attitudes toward farmed animals. And you'll be saving animals in th..
by Vegan.com

Another top athlete embraces a vegan lifestyle: "My recovery time is faster, I'm in a better mood, I feel more explosive on the court and I'm leaner."