by KindMeal.my

Enjoy authentic Italian meals at Coconut House Jaya One, featuring pizza and bakery prepared with wood fire oven! Get up to 20% off:
by KindMeal.my

That annoying moment when you find out someone ate all the good snacks. 😂
by KindMeal.my

Update your PetFinder.my app for the latest furry features! 📱🐶🐱 Easily stay abroad with the latest animal welfare news from leading NGOs, featuring thousands of articles. Stay tuned for a special campaign premiering on June 1st!
by KindMeal.my

Immerse in the quaint ambiance of Seniman Kakao while sipping a cup of Malaysian artisanal chocolate or coffee. Feast on hearty vegan and vegetarian healthy bowls, toasts, waffles and sliders, prepared with quality ingredients. Currently for takeaway, dine-in available soon. Enjoy 20% off:
by KindMeal.my

To protect their young from predators, these barnacle geese chose to make their nest on a 400-foot precipice. The only problem? Getting down.
by KindMeal.my

With a wide array of sweet & savory waffles, wild mushroom & margherita pizzas, spicy aribiata & aglio olio pastas and crispy snacks, there's plenty of surprise in store for everyone. Enjoy 25% off:
by Animal Equality

Wellness Wednesday tip: Learn a new skill! 📚Studies show that learning a skill helps with a sense of purpose and boosts self-esteem, both of which can improve mental well-being. Learn to garden, roller skate, or speak a new language - the list is endless! What new skills have you picked up in the la..
by Vegan.com

Lots of people have completely ruled out the idea of going vegan, at least for now. We need to have something useful to tell them. A key point: there are all sorts of benefits to eating more plant-based. And just look at all these fantastic choices!
by Animal Equality

Help animals without even leaving home! Join The Animal Protectors and we'll send you occasional, easy actions you can take from your phone or computer that have a BIG impact on animals' lives! Sign up today: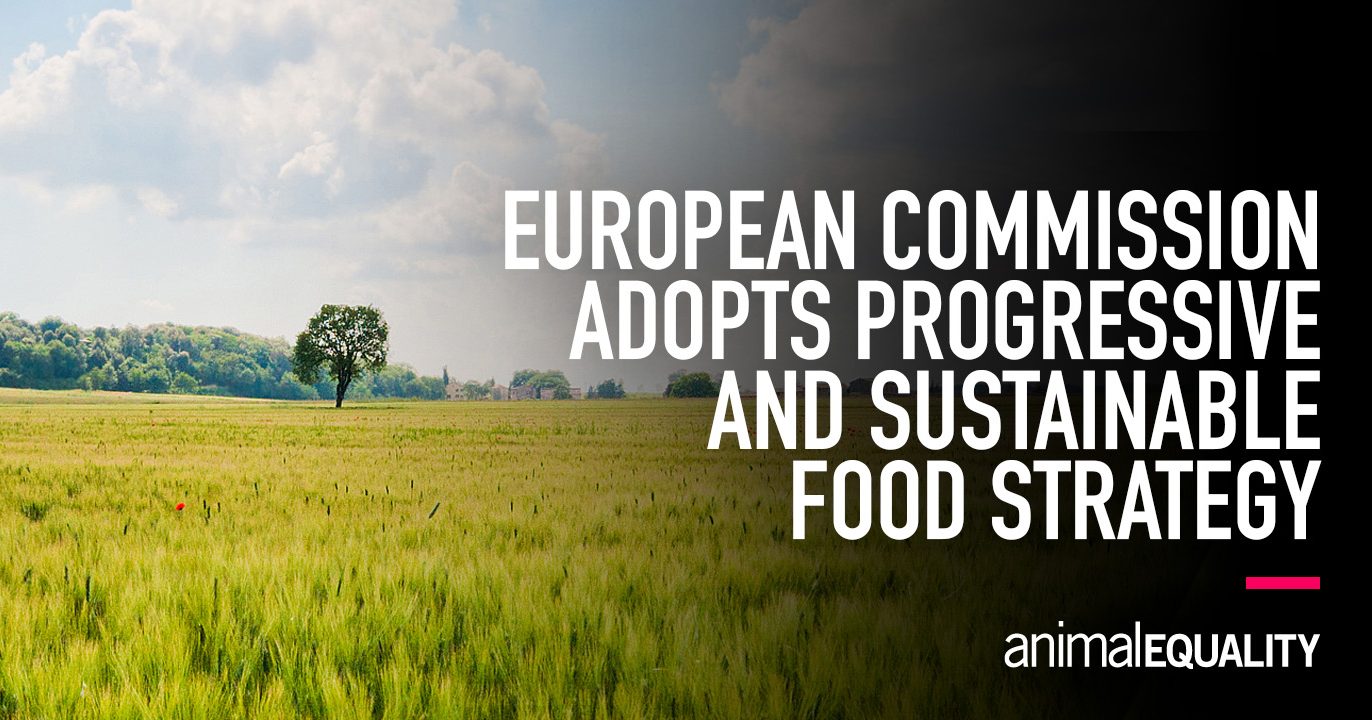 by Animal Equality

Amazing news coming from the European Union 🙌 Like this post if you wish the US would follow suit!