by KindMeal.my

The Emperor Penguins prove to be more mischievous than expected when they come knocking at the scientists' tents.
by KindMeal.my

素之缘餐厅 Su Zhi Yuan Cafe at Sungai Buloh delights you with delicious, healthy meat-free meals, prepared with heart and care. Feast on a sumptuous variety of local favorites, braised noodles, sushi, yong tau foo, pasta, pizza and more! Dine now at 20% off: ** Please enquire with restaurant first on..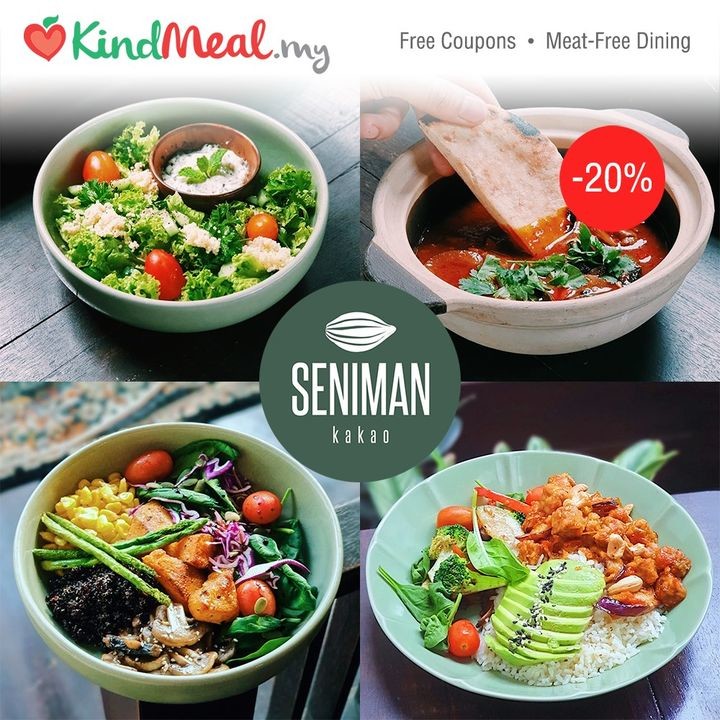 by KindMeal.my

Immerse in the quaint ambiance of Seniman Kakao while sipping a cup of Malaysian artisanal chocolate or coffee. Feast on hearty vegan and vegetarian healthy bowls, toasts, waffles and sliders, prepared with quality ingredients. Enjoy 20% off now: ** Please enquire with restaurant first on MCO op..
by KindMeal.my

How DO hamsters fit so much in their cheeks?! 😂
by KindMeal.my

Enjoy tasty, authentic oriental dishes at Ring Zhi, Kepong amidst a cozy environment and friendly staff. Their wide range of menu items will surely satisfy your cravings for Chinese dishes, irresistible in both visual appeal and taste. Get 20% off now: ** Please enquire with restaurant first on ..
by Compassion Over Killing

"The United States dairy industry is worth $620 billion. To fulfill demand, dairy cows are repeatedly impregnated, female cows are confined to small pens, and their horn buds are removed at an early age. Typically, cows spend their lives on concrete floors and in confined areas."
by Animal Equality

Since this study was published, even MORE restaurants have started offering meat alternatives, and Taco Bell just announced negotiations with Beyond Meat! What's your favorite place to order vegan food on the go?
by Animal Equality

Hi McDonald's 👀 All eyes are on you! 200+ companies, including many of your competitors, have committed to end some of the cruelest farming practices for chickens, but you're still refusing to do so. 🐔 What's the hold up?
by Animal Equality

The cruel dairy industry rips mothers and babies apart, forces cows to endure painful mutilations, and exploits their reproductive systems. When it's all over, the cows don't get to retire — instead, they're sent off to be killed. 💔 You don't have to support this! Try vegan now.
by Animal Equality

We need YOU to help us stop false or misleading terminology on animal-derived products! Here's how: