by KindMeal.my

Make your own fluffy, super pillowy and absolutely delicious blueberry pancake!
by KindMeal.my

Goose takes over guy's deck and ends up bringing him a surprise 💛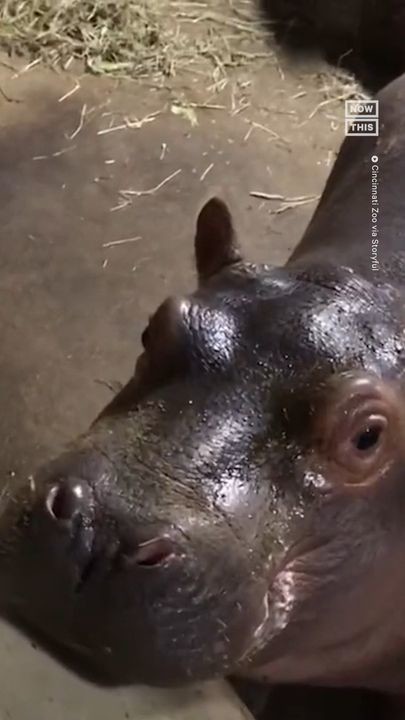 by KindMeal.my

Fritz the celebrity baby hippo enjoys a new toy ball!
by Compassion Over Killing

With all the #plantbased milk options out there why is anyone still drinking cow's milk? #DitchDairy #februdairy #govegan
by Compassion Over Killing

Our own Director of Investigations Scott David will be speaking at tonight's pig vigil at Farmer John's in Vernon California. If you're in the area go and hear Scott speak about his first-hand experience undercover. RSVP:
by Compassion Over Killing

Animals just want to lead happy and healthy lives. We want that too. Show kindness and compassion by taking animals off your plate 💚 Image: Jo-Anne McArthur / We Animals Media
by Compassion Over Killing

Did you know that Shaggy from Scooby-Doo was vegan for long stretches of the character's history? Watch out new Pop Culture and Animals video to learn how Casey Kasem, the voice of Shaggy, was able to get Shaggy to stop eating meat:
by Compassion Over Killing

Our investigator worked inside a chicken hatchery owned by Bell & Evans, a company that prides itself on its so-called "humane animal welfare." Our undercover video shows the reality of how they treat chicks 🐥💔 Learn more about our investigation:
by Compassion Over Killing

Ultra-endurance athlete Rich Roll shares his inspiring story of how a plant-based diet transformed his life.