by KindMeal.my

Super crispy mushrooms perfectly paired with delicious sticky sauce!
by KindMeal.my

Animals are quite the home builders. They also build towns, and cities, and underwater sculptures!
by KindMeal.my

Bouncy happiness! 💕
by KindMeal.my

, packed with warm and aromatic flavors.
by Compassion Over Killing

Animals are no different from us. They just want to be happy. But being trapped in the animal agriculture system keeps them from leading a happy and healthy life. Take animals of your plate and make a difference for animals all over. #GoVegan
by Compassion Over Killing

All animals deserve to be happy. #govegan and help make a change for animals trapped in the animal agriculture system 💚🌱 Image: Jo-Anne McArthur / We Animals Media
by Compassion Over Killing

LEGAL UPDATE: We have sued Maine's Department of Agriculture, Conservation, and Forestry - Animal Welfare Program (DACF-AWP) to force the agency to protect fish in the State's growing aquaculture industry, as Maine law mandates. Read more from the Mount Desert Islander:
by Animal Equality

📣 Calling all Vancouver, Washington, USA animal advocates! 📣 We need you to stand up for animals this Monday, March 6th at Vancouver City Hall. Join Animal Equality as we support a ban on the sale of foie gras to protect ducks and geese from one of the worst abuses on factory farms. Already plann..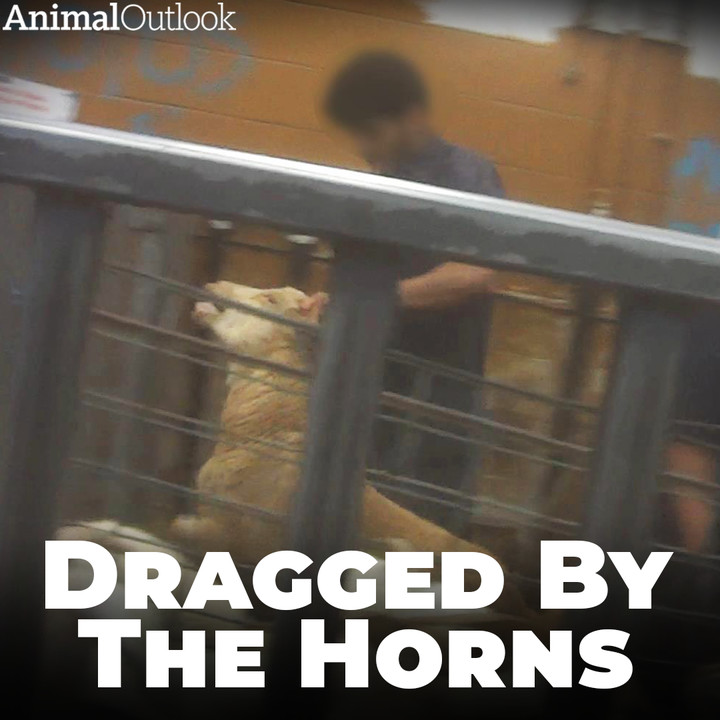 by Compassion Over Killing

We investigated 18 live animal markets in the San Francisco Bay Area, where we documented many instances of what we believe to be animal cruelty. In this image a goat is violently pulled onto a scale by their horns in preparation to be sold as a meat at this live market. Make a difference and take a..
by Compassion Over Killing

Pigs are amazing, intelligent animals. Here are just a few of the reasons we love them. #TryVeg and go vegan for the animals. #pig #piggy #pigs #pigsofinstagram #piglet #vegan #vegansofig #veganfortheanimals #veganism #vegans #animalrights #animals #animal #animalsofinstagram #animalsofinsta #anima..