by KindMeal.my

Cecilia the chimpanzee has spent years living alone in a concrete enclosure at a zoo in Argentina — but that's all set to change. In an historic ruling this week, Argentine Judge María Alejandra Mauricio declared that Cecilia isn't a thing, but rather a being who is "subject to nonhuman rights." ..
by KindMeal.my

Are pets legally allowed in Malaysian condos? YES!
by KindMeal.my

Coconut House at Jaya One offers irresistibly delicious Italian meals in a cozy environment, with pizza and bakery prepared with wood fire oven! Enjoy an exclusive 15% off their delightful variety of meat-free meals, including antipasto, pizza, salad, soup, bread, pasta, desserts and drinks. Do..
by KindMeal.my

This butterfly landing on a koala's nose is the cutest thing you'll see today. What joy would our lives have without these adorable, precious animal friends?
by KindMeal.my

Craving for oriental and local delights? Min Yuan Vegetarian Home 茗原素之家 is the perfect destination for you! From specialty dishes to noodles, porridge, curry, claypots and rice, you will be pampered with a wide variety of healthy and tasty choices.
by KindMeal.my

Chequers at Taman Tun offers fresh, quality waffles coupled with creative ingredients to indulge you in savory meals and sweet desserts. Enjoy an exclusive 25% off all meat-free items, including their signature main courses, starters, all-day breakfasts, desserts and drinks! Dine now with KindM..
by KindMeal.my

Rare footage of some extinct animal species. Many more species would go extinct soon if we don't take urgent remedial actions to protect our precious environment. We have to start right here, right now — or our future generations may only get to see animals in the museum.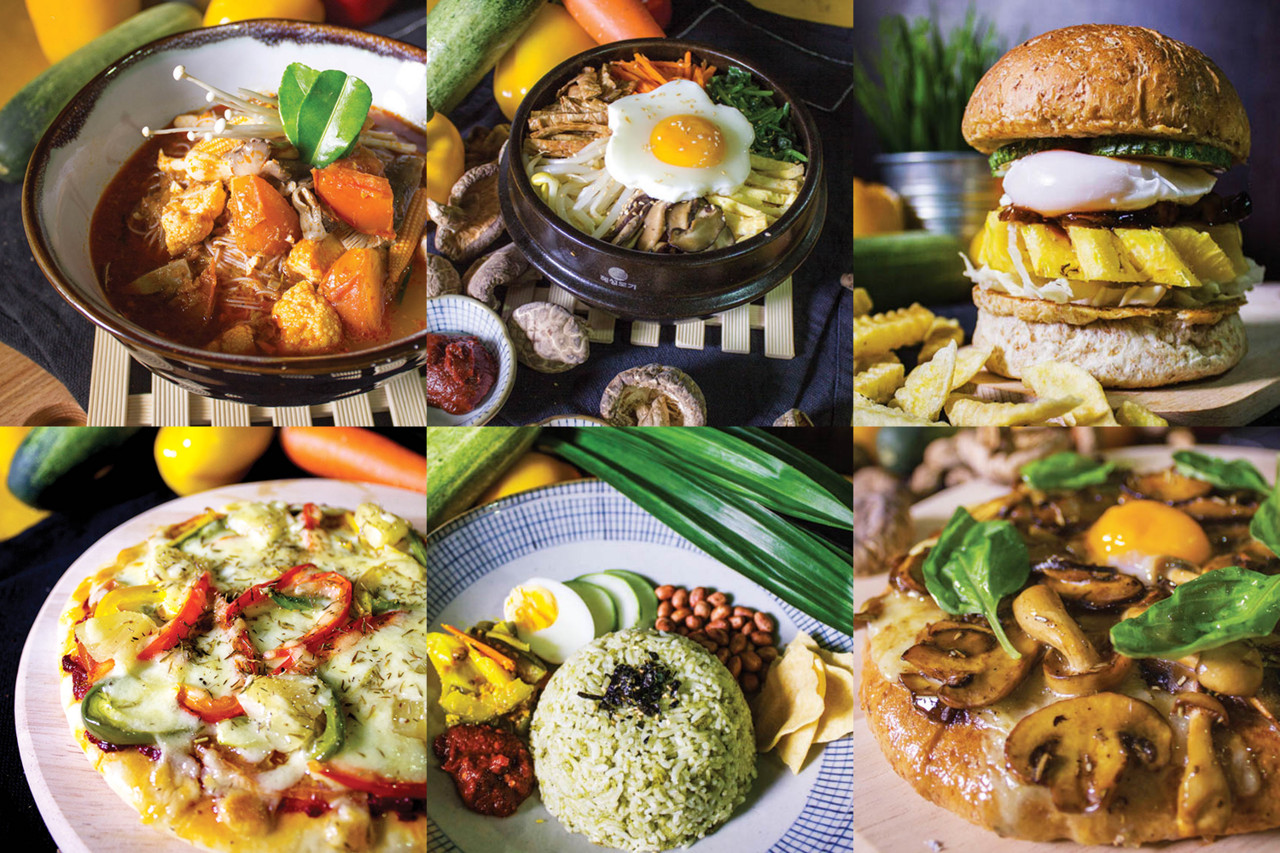 by KindMeal.my

From fast food, Korean cuisine, Italian delights to artisanal breads and hearty home cooks, V-Delight at Cheras has got you covered with the healthiest rendition, all vegetarian! Enjoy an exclusive 20% off their creatively tasty variety of pizzas, noodles, rice dishes, burgers and sides.
by Animal Equality

FACT: Veal calfs are stolen from their mothers and slaughtered when they are still young babies. 💔
by Animal Equality

This is why Animal Equality works tirelessly to expose the reality of slaughterhouses to the public. Share if you support our work!