by KindMeal.my

When Adam Pearl Sr., of Idaho, decided six months ago to be a hero to this orphaned baby squirrel, named Joey, he never expected that the once-helpless youngster would one day go on to return the favor. But that's exactly what little Joey did. "Some friends of ours found him in a flower bed. The..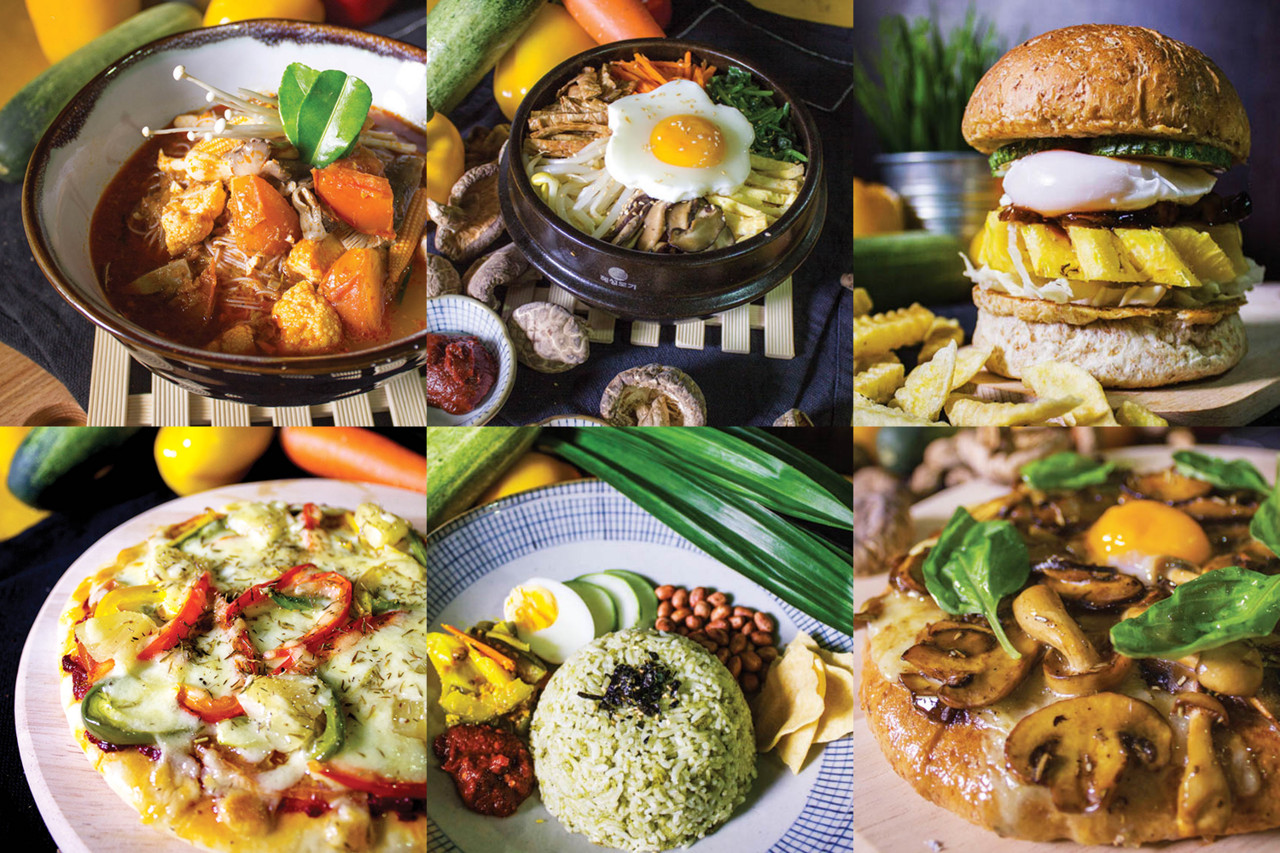 by KindMeal.my

Weekend's here. The perfect time for some healthy Bibimbap and indulgent Durian pizza at V-Delight!
by KindMeal.my

This man's mission is to sail around the world — with a chicken. 🐔
by KindMeal.my

Indulge in creative meat-free meals at Stars Picker Audio Cafe 摘星知音 while immersing in the aesthetics of sound. This unique audio cafe at Kota Damansara features signature ice-cubed drinks, pasta, waffles and brownies. Experience their world-class audio equipment while enjoying a relaxing meal..
by KindMeal.my

Join scientists atop the biggest trees on earth in this stunning 360° footage! Best viewed on mobile — tilt the phone or swipe & pinch to pan.
by KindMeal.my

Paleolicious Kepong aims to create a healthier and happier world — living a slower Paleo lifestyle, enjoying quality time with family and friends. Enjoy a meat-free Paleo diet of Korean signature meals: Bibimbap with Cauliflower Rice, Aglio Olio Zoodles, Chapjae, Sushi Rolls, Watermelon Salad wi..
by Compassion Over Killing

#FridayFeeling = excited for #VegWeek2017? Don't wait to join the fun: Take the VegPledge today! VegWeek.com
by Compassion Over Killing

#ThursdayThoughts: #DairyPrideAct aims to stop almond milk & other dairy-free from being called "milk." If Big Dairy takes "pride" in its product....why not call it what is? READ & SHARE, then sign our petition here:
by Compassion Over Killing

VOTE for us: Click to open this photo & like it to vote for COK & our DC VegFest! We could win event photos from PSK to make #DCVegFest shine even brighter!
by Compassion Over Killing

Find these historical highlights & much more in the African American Vegan Starter Guide by Tracye McQuirter (By Any Greens Necessary)! Download free: #BlackHistoryMonth