by KindMeal.my

Are you a Digi subscriber? Get special discounts on healthy KindMeal meat-free deals now! How it works: • Login to MyDigi app on your phone • Go to Rewards > Monthly Rewards section • Click on a KindMeal Deal to redeem it • Login to KindMeal app to start enjoying exclusive discounts! Be rewa..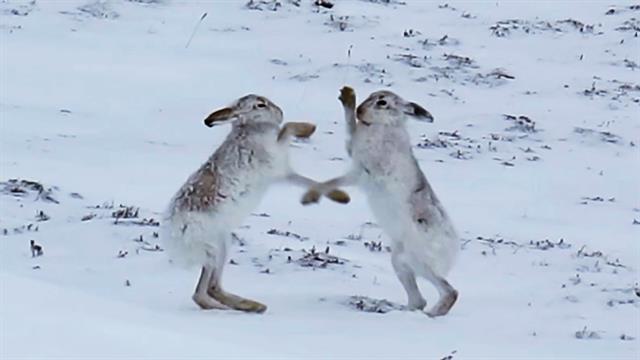 by KindMeal.my

This video isn't what you might think — unlike some animals, male hares don't battle each other for female attention.
by KindMeal.my

Thank you to everyone that has contributed towards Roots & Shoots Malaysia's care packages for the refugee schools. Deliveries will be made this weekend. Contributions and volunteers are still welcome.
by KindMeal.my

Indulge in Secret Recipe Beyond Veggie's best-sellers from the West, featuring Caesar's Salad, Creamy Pesto with Tofu, Spaghetti Carbonara, Pizza & Fruit Tea. Available at 1 Utama, Tropicana City Mall, The Curve, Nexus Bangsar South and TTDI outlets. Dine now with exclusive 30% off.
by Compassion Over Killing

Sign up today at VegWeek.com to join the fun! You'll unlock special deals, recipes, and a chance at prizes. #VegWeek2017
by Compassion Over Killing

Home run for The Herbivorous Butcher & hungry #baseball fans! What's your favorite veg-friendly stadium?
by Animal Equality

Good news! All Marks and Spencer dairy farms will be inspected by the RSPCA following Animal Equality's latest investigation revealing calves suffering in tiny pens.
by Vegan.com

A reminder that dairy is not a more compassionate choice than meat: "…the daily practices of most dairy farms are more distressing than those of meat production"
by Animal Equality

Will you be a part of history? Sign our petition to help farmed animals in Mexico --> www.animalequality.net/mexicanslaughterhouses
by Animal Equality

This is GREAT news for hens! Esselunga, a major supermarket in Italy, has announced a policy that will help thousands of birds! ❤️🐔