by KindMeal.my

What better way to wrap up the year, than to learn about amazing animals that saved precious human lives? We humans are frequently indebted to our animal friends, and the best way is to repay them with love and kindness.
by KindMeal.my

Let A Pie Thing's pie keepers serve you delicate tasty pies filled with scrumptious delights. Available at Damansara Utama and Sunway outlets. Enjoy 20% off signature meat-free pies now:
by KindMeal.my

On 1st Jan 2017, Selangor will kickstart the new year by extending its "No Plastic Bag Day" campaign on Saturdays to seven days. The state also aims to be free of polystyrene containers. This follows the launch of the #BebasPlastik campaign to highlight its plastic-free policy starting Jan 1. Si..
by Compassion Over Killing

Get a head start on a compassionate #NewYear! Donate by Dec. 31 & your support will be DOUBLED: COK.net/2016 <3
by Compassion Over Killing

#fridayreads Your impact is not just a drop in the ocean, you can truly help fishes -- & we suggest starting by leaving them off your dishes! Via Quartz:
by Animal Equality

50,000 newborn male calves are killed on British dairy farms every year because they will never produce milk. Help end this cruelty - Sign the pledge! www.animalequality.net/dairysdarksecret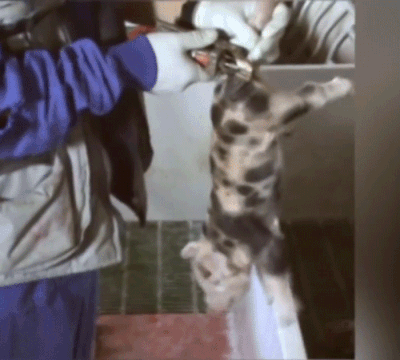 by Animal Equality

Tail docking is a cruel yet common process on pig farms. Piglets have their tails cut off often without any medications.
by Compassion Over Killing

2 days left! Your donation will be matched, going twice as far for animals: COK.net:2016 🐷🐮🐔🦃🐟🐐
by Animal Equality

Cows on dairy farms are forcibly impregnated and often chained in hobbles for months on end. Will you stand up for them? Sign the pledge --> www.animalequality.net/dairysdarksecret
by Compassion Over Killing

#bestof2016 We're highlighting the stories you <3 most! Do you remember who Big Pork called "Unethical"? Or what national fast-food burger chain rolled out veggie options? Read & share: