by KindMeal.my

The fennec fox's ears are nearly half the length of its body!
by KindMeal.my

Coconut House at Jaya One offers irresistibly delicious Italian meals in a cozy environment, with pizza and bakery prepared with wood fire oven! Enjoy their delightful variety of meat-free meals, including antipasto, pizza, salad, soup, bread, pasta, desserts and drinks. Get up to 20% off with Kin..
by KindMeal.my

This creative student invented a kitchen appliance to offer a helping hand to people who only have the use of one arm.
by KindMeal.my

Thinking of what to eat this weekend? Scream OMG with Big Hug Burger's OMG Salted Egg Burger! So yummy even the teddy bears there are drooling. Enjoy 30% off with KindMeal:
by KindMeal.my

Final day of furry fun at Pet World Malaysia! Drop by our Booth 277 for some cool Henna charity hand painting, cute pets for adoption and more. See you there!
by Compassion Over Killing

DYK that COK's DC VegFest is the largest vegan festival on the East Coast? TODAY = LAST DAY for early bird sponsor & exhibitor rates! Sign up now to save: DCVegFest.com! #DCVegFest17
by Compassion Over Killing

#MondayMotivation: Multiply your impact & help animals EVERY month! Plus, EXCLUSIVE OFFER: Join our #CompassionCrew by July 31 & you'll get 20% off your first order from vegan meal delivery service, Veestro!
by Animal Equality

This #WorldMeatFreeDay why not give plant based a try? Starting with the delicious "ribs" we made with our friends at Bosh. They are to (not) die for! www.ianimal.uk/pledge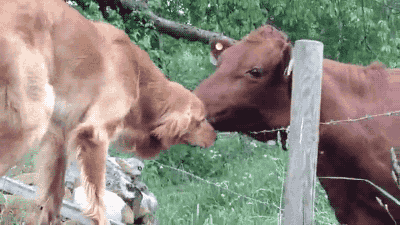 by Animal Equality

This cow and this dog making friends is everything! 😍 💕 Why do we love one, but eat the other?
by Animal Equality

Animal Equality at Resist Los Angeles today supporting #equality and rights for all! 🌈❤️💪🏾💪