by KindMeal.my

Have you seen a starfish walk?
by KindMeal.my

Enjoy tasty vegan meals, health tips, eco-friendly products, educational talks & more at World Vegan Day Malaysia! Date: 4th & 5th Nov, 2017 Time: 10am - 8pm Venue: Publika Bring your friends along for a fun & compassionate day out!
by KindMeal.my

When a bear cub crashes your party.
by KindMeal.my

Featured meat-free delights include the superbly adorable Japanese Curry Panda Rice Set, Baked Cheese Rice, Big Breakfast Set & more! Enjoy up to 40% off!
by Compassion Over Killing

URGENT! The poultry industry has petitioned the USDA to increase already dangerously fast slaughter line speeds, which means more suffering and cruelty for chickens. Help stop this misguided proposal: Submit your comment to the USDA today by Animal Equality

Millions of chickens suffer and die on factory farms due to the terrible conditions. Please leave chicken off your plate today. loveveg.com
by Compassion Over Killing

Patrik Baboumian, #VeganStrongAthlete & one of the world's strongest men, shares how he's fueled by a healthy plant-based diet. 🌱 Read more:
by Animal Equality

An invitation for you <3 Animal Equality's annual gala will be on December 2nd, in Los Angeles, California. It will be a star-studded event, with delicious food, cocktails, music and so much more. Join us to celebrate animals and the change you are helping accomplish around the world. Please p..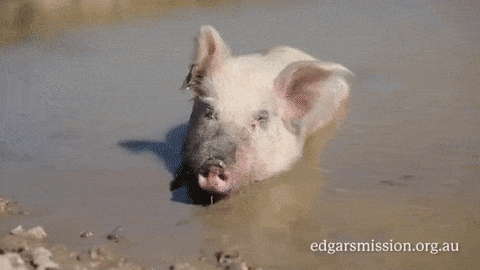 by Animal Equality

Just a pig, living her best life, blowing some bubbles. Not tortured or terrified. Spare pigs a lifetime of suffering by trying amazing plant-based alternatives to meat. Visit loveveg.uk today to discover them.
by Vegan.com

Argentina is taking Meatless Mondays to the next level: on Mondays, its presidential palace will serve only vegan lunches to the President and his staff of 500.