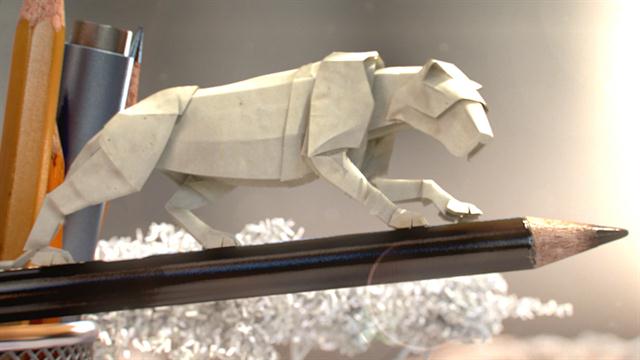 by KindMeal.my

Step into a miniature world inhabited by an artist's paper wildlife.
by KindMeal.my

A photo-worthy cafe with retro-vintage interior and a hint of nostalgia, 5.1 Cafe Gallery at Sri Petaling offers creative food and aromatic coffee. Enjoy up to 30% off. Feast yourself and your camera!
by KindMeal.my

Snake venom has some amazing medical applications!
by KindMeal.my

Craving for oriental and local delights? Min Yuan 茗原素之家 is the perfect destination for you! From specialty dishes to noodles, porridge, curry, claypots and rice, you will be pampered with a wide variety of healthy and tasty choices. Enjoy 20% off now:
by Compassion Over Killing

Have you ever seen or heard about these little plastic sticks or rods called "nose bones?" They look a bit like thick plastic toothpicks. In the chicken industry, workers are paid to take these "bones" and stab them through the sensitive nostrils of young male breeder birds.
by Vegan.com

The entire first edition of The Ultimate Vegan Guide is right here for free online reading, no strings attached. We don't even ask for your email!
by Animal Equality

The cruel Yulin Festival, in which thousands of dogs and cats are killed for meat each year, is currently happening in China. 😥 Sign our petition to end it at voicelessfriends.org and please consider leaving ALL meat off your plate. 🐷🐶 Pigs, chickens, and other animals killed for food experience p..
by Compassion Over Killing

From four years ago this week: Turkey hatchlings and embryos at a Foster Farms plant in Fresno were tossed in plastic bags to suffocate or were ground up alive, according to a new undercover video released Monday by an animal-rights group. For more, visit cok.net/inv/foster-farms
by Vegan.com

Years from now, we'll be able to point at fast food chains that went out of business because they were too slow to embrace vegan meats.
by Animal Equality

In the dairy industry, it's standard practice to separate calves from their mothers so that humans can drink the milk that was meant for them. 💔Please choose non-dairy alternatives.