by KindMeal.my

See how a pair of mismatched baby antelope became fast friends.
by KindMeal.my

Delight your taste buds with authentic Delhi cuisine in the comfy fine dining environment of Delhi Royale, KL. Enjoy up to 20% off:
by KindMeal.my

This baby cow couldn't even stand when people found her on the side of the road — look at her amazing transformation now!
by KindMeal.my

Immerse in a cozy, atmospheric ambiance at Croutons Cafe by Gourmet Seductions, with international gourmet creatively crafted for your palate. Experience their creative meat-free pastas, pizzas, salads, pancakes, desserts and beverages! Enjoy up to 30% off:
by Compassion Over Killing

Because you're standing united with us, 2018 has been a year filled with meaningful progress for animals! Let's celebrate all you've helped achieve -- and we're looking forward to all we can accomplish together in 2019! <3
by Animal Equality

Chickens spend their entire lives in filthy sheds with tens of thousands of other birds. They are bred to grow so large so quickly that their legs and organs cannot keep up, making heart attacks, organ failure, and crippling leg deformities common. Those who survive this miserable existence will ty..
by Compassion Over Killing

BREAKING CAMPAIGN NEWS: Boca confirms to COK most of its product are now vegan due to high demand -- and it keeps dropping dairy! 🙌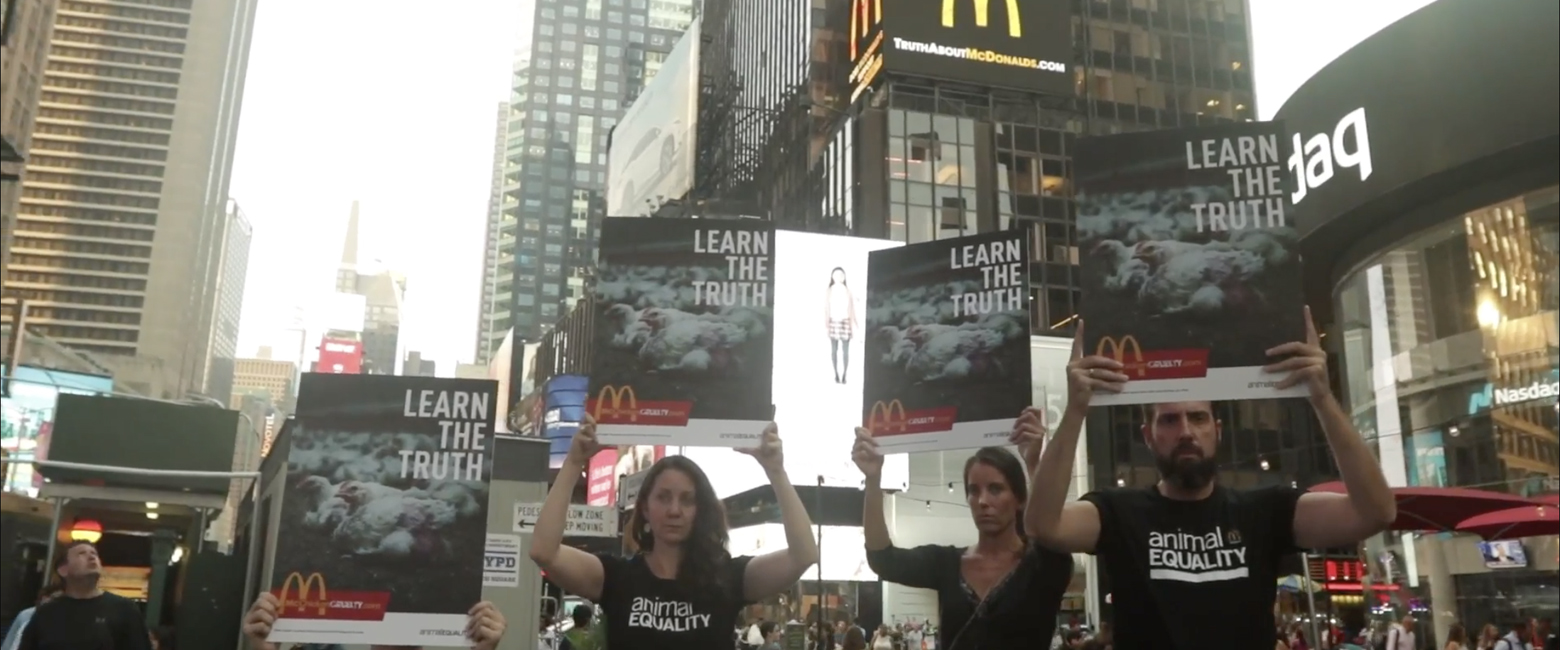 by Animal Equality

Check out this video about our McDonald's campaign actions in 2018 and learn how you can help us end #McChickenCruelty!
by Compassion Over Killing

COK was honored to present two special & deserving recipients with Compassionate Community awards at our holiday celebration, for all they do to help us build a kinder world for all: volunteer Elissa Free & the team at Dr. Bronner's!
by Animal Equality

Animal Equality is dedicated to making sure each and every dollar we receive is put to the greatest use in helping the most neglected and abused animals. Rated as a Top Charity by Animal Charity Evaluators, you can be sure your money is well spent. And from now until the end of the year, your dona..