by KindMeal.my

Help needy humans as well as improve animal welfare, environment, and health this weekend! From 23 - 25th January, all sales proceeds from VinegPlus kiosks go to the Malaysian Red Crescent Society in aid of the east coast flood relief efforts. Begin your day with a healthy & refreshing drink at ..
by KindMeal.my

Mango is a fruit that tends to be a big favorite around the world – whether you're using it in cakes, pies, puddings, ice creams, or just eating it on its own, the delicious taste and healthy benefits are things to be adored. And well, they should be. Putting the great taste aside, mangoes fill up..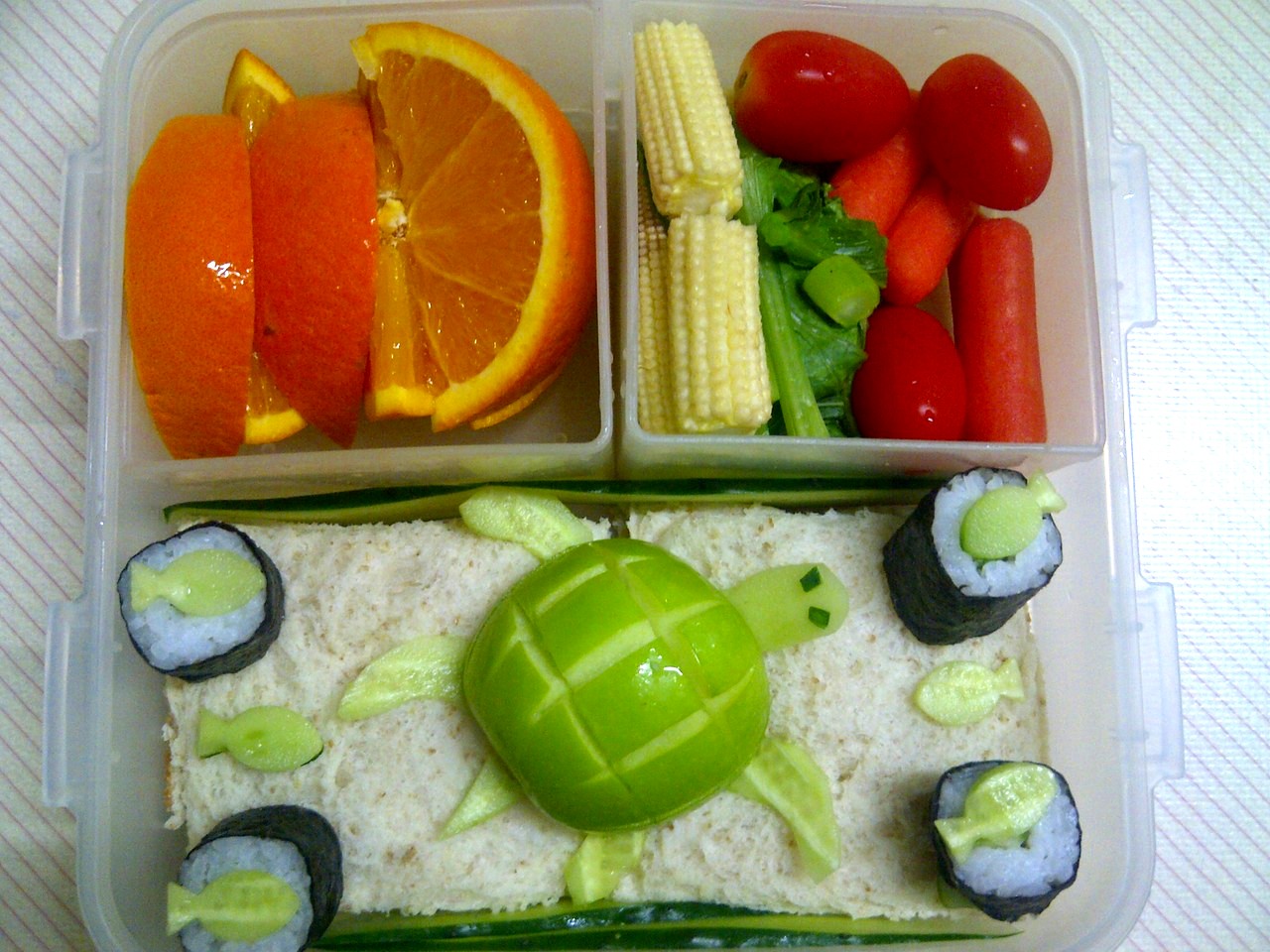 by KindMeal.my

Cute bento to celebrate World Turtle Day! KindMeal.my member Ee Lynn crafted this creative masterpiece, with a little green turtle swimming her way into our hearts, reminding us to keep our oceans and waterways clean and our marine animals safe. Save the turtles!
by KindMeal.my

Head over to VCR at Pudu, KL to enjoy a serene afternoon in their distinctive cafe, and delight yourself with a rich, creamy slice of The King, a heavenly blend of chocolate, banana and peanut butter. VCR's compassionate team of animal lovers have exclusively introduced a High Tea Set on KindMea..
by KindMeal.my

Friday night's almost here – how about a dinner out with your sweetheart? And while you're feeling the love for each other, how about showing your mutual love for animals? Soft lighting, white tablecloths and meat-free dishes are the ultimate in romance. :-) Whether you're dating or partying..
by KindMeal.my

In conjunction with Ops Banjir by the Malaysian Red Crescent Society, VinegPlus is organising a charity drive at all its 5 outlets (Publika, Gurney Paragon, Tropicana City Mall, Mid Valley, Jaya Shopping Centre), from 23rd till 25th January 2015. Sales proceeds from all 3 days will go towards th..
by KindMeal.my

It's not too late to become a Superhero. Join the contest now to win the hottest new iPad Mini 3 and exclusive KindMeal.my Superhero Gifts! Just enjoy delicious discounted meat-free meals or share yummylicious photo moments and you're on the run for these awesome prizes! Download the KindMeal.m..
by KindMeal.my

In search of a healthy, delicious meal? TiPsy Brew O'Coffee at Puchong Setiawalk brings you a sumptuous deal consisting of crispy salad, mouth-watering fruits, fluffy sandwich, Aglio Olio and fragrant coffees. Download KindMeal.my app for FREE coupons now. Dine instantly with no upfront payment,..
by KindMeal.my

gy traverses miles each day to bring food back for her 4-legged friends – dogs, cats & chickens. That's what true friends are! And we humans have much to learn from our furry friends of nature.
by KindMeal.my

Whether you're grabbing a quick bite or having lunch, The Bee's Grilled Swiss Mushroom Sandwich is sure to satisfy. Paired with The Bee's signature Half & Half, a refreshing blend of iced tea and lemonade – it's a hearty meal indeed! Download KindMeal.my app for FREE coupons and dine instantly a..