by KindMeal.my

As the world's largest Indian vegetarian chain with 80 outlets globally, Saravana Bhavan prepares its delicious cuisine to exacting standards – a testimony to the impeccable quality and taste. Enjoy a tasty and satisfying assortment of exclusive KindMeal deals. Download our app for FREE coupons ..
by KindMeal.my

Seeking a cozy place for some food and drinks? Check out The Bee at Jaya One and Publika, a neighborhood hangout that proudly serves affordable fuss-free food, quality coffee and more Whether you're grabbing a quick bite or having lunch, this Grilled Swiss Mushroom Sandwich is sure to satisfy. P..
by KindMeal.my

Are humans masters of courtship tactics and strategy? Well, unless you are able to construct a home from scratch and decorate it artistically, the bowerbirds have got one up on you. The male peacock is well known for its courtship displays, during which it fans its colourful tail feathers to att..
by Animal Equality

We are exposing hundreds of young people to the reality of factory farming. Share this video with your friends and help us expose the cruelty animals suffer in modern farms and slaughterhouses:
by Animal Equality

None. No matter if a dog, a pig, a cow, a cat or a chicken, each animal can endure pain, suffering, joy, happiness, excitement and curiosity.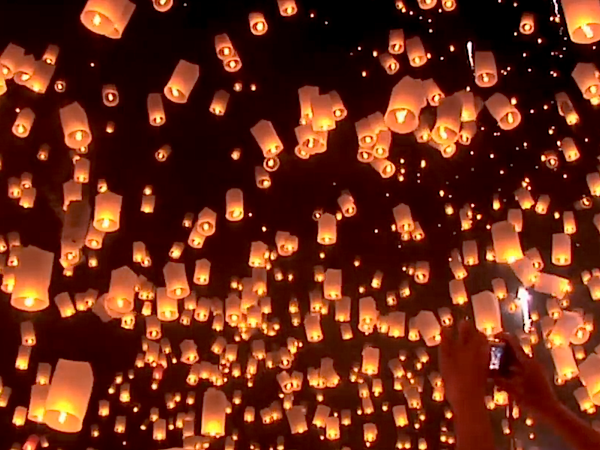 by Vegan.com

A really good interview with the director of a must-see film. Are you going to attend the one-night-only nationwide premier on Wednesday? Get tickets here:
by Animal Equality

We already know that birds are intelligent. Stories like this prove it even further! This crow has saved many lives. The Sabarmati river has become known for the amount of people who commit suicide. When the crow witnesses people about to commit suicide he flies to the fire brigade station, and..
by Compassion Over Killing

If not you, then who? The animals are counting on us to be their voice. To stand up for them. To choose compassion over killing. Start TODAY.
by Animal Equality

Our protests and investigative work receive large exposure and target wide audiences globally. This means that mainstream media outlets broadcast Animal Equality footage on TV channels watched by millions of people as well as international newspapers with huge readership. What does this mean? Essen..
by Compassion Over Killing

Our ability to create a kinder tomorrow depends on what we do today. Be kind. Be strong. Be the change. --> follow Compassion Over Killing