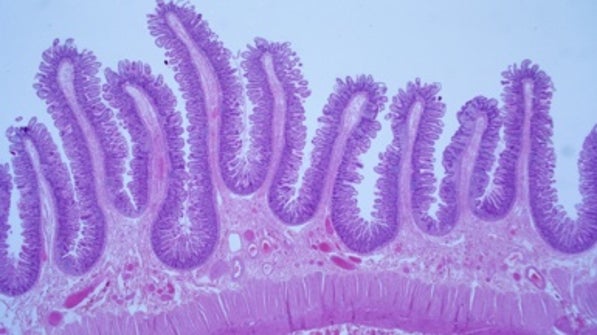 by KindMeal.my

Meet your Interstitium — a newfound "Organ"!
by KindMeal.my

Hyderabad Recipes is an Indian fine dining restaurant serving authentic Haleem, Biryanies, BBQ, Indian breads and desserts. Feast on the best Hyderabadi cuisine, including the "World's Favorite Biryani" in a comfortable and family-friendly environment! Enjoy 20% off now:
by KindMeal.my

Widespread misunderstanding of domestic rabbits has made them one of the most abandoned pets in the United States.
by KindMeal.my

Enjoy Mi1 Station's authentic Malaysian cuisine prepared with traditional recipes, as well as delicious Western delights! Select from a wide variety of rice, noodles, burgers, sandwiches, snacks, desserts and drinks. Up to 25% off:
by Animal Equality

Does it get any more Eastery than Hot Cross Buns? These fruity vegan buns are simple to make and taste amazing. Check out www.loveveg.uk for plenty more delicious plant-based recipes!
by Compassion Over Killing

Dreaming of a world where all animals are treated with love and respect. YOU can make that world a reality by taking the VegPledge: VegWeek.com. #VegWeek2018 via Juliana's Animal Sanctuary
by Animal Equality

Hundreds of millions of chickens suffer horrific lives on farms that raise chickens for McDonald's menu items. These disturbing conditions are unacceptable! Help these animals 👉
by Compassion Over Killing

Hundreds of millions of chickens are raised and killed for the McDonald's menu every year, enduring painful rapid growth, extreme crowding, and horrific living conditions. Join us in telling McDonald's to take action against the suffering of millions of birds in its supply chain and become a true ..
by Animal Equality

ICYMI: Noble Foods have committed to going cage-free across their brands by 2025, with 70% of birds out of cages by 2020! Together with The Humane League - UK and your support, we have made great progress for millions of hens on British egg farms.
by Compassion Over Killing

Join over 1600 animal activists and speakers at the Animal Rights 2018 National Conference #ar2018! Register here: