by KindMeal.my

"Years of war have left these animals physically and mentally scarred." Courageous & selfless vet Amir Khalil ventures into war zones to save those left behind in zoos. (via BBC.com)
by KindMeal.my

Visit Big Hug Burger, Subang Jaya to indulge in their irresistible burgers and pastas! Be sure to try their signature OMG Salted Egg Burger, Creamy Tom Yam Pasta and Cheesy Mushroom Burger. Enjoy exclusive 30% off with KindMeal:
by Vegan.com

An important point: If you ditch dairy you should make a point of making sure you're still getting Calcium, Vitamin D, and Vitamin B-12.
by Animal Equality

Animal Equality is LIVE at Glendale Community College educating and inspiring the next generation with #iAnimal.
by Compassion Over Killing

FACT: there is nothing humane about the chicken industry. Read more: #NationalChickenMonth
by Compassion Over Killing

READ: More coverage via Courthouse News Service of our footage showing Tyson employees kicking, throwing, and stepping on chickens, prompting groundbreaking charges and convictions.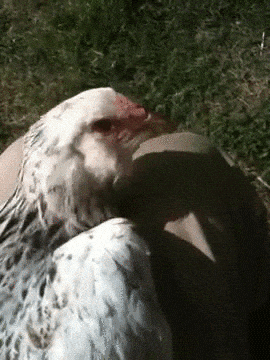 by Animal Equality

Did you know that chickens can recognise over 100 individuals, including humans? These clever, affectionate little souls are #friendsnotfood. If you love animals, try swapping chicken meat for healthy and delicious alternatives! loveveg.uk/compassionate-options/meat-fish/
by Compassion Over Killing

From the Washington Post, COK's undercover footage "reveals the "hidden horrors" of chicken farming."
by Compassion Over Killing

LAST DAY! Vote for us as your favorite nonprofit in VegNews Magazine's Veggie Awards and WIN amazing prizes! Don't miss your chance, vote today!
by Compassion Over Killing

"The videos show Tyson workers punching and kicking live birds...chickens swung by their wings and thrown across sheds and being shoved and slammed into transport cages." Read more about our undercover investigation that led to 22 convictions: