by KindMeal.my

If you combined your beloved cat with a *giraffe*, you'd get something like these servals. Sadly, these fascinating felines are in danger of extinction.
by KindMeal.my

Good job on the "One Medal, One Tree" green initiative, giving a sapling to each KL 2017 29th SEA Games winner! The trees will be planted below highway viaducts, where animals can safely cross the roadways that run through forests.
by KindMeal.my

Check out Chequers' creative menu, packed with meat-free delights! With a wide array of sweet & savory waffles, wild mushroom & margherita pizzas, spicy aribiata & aglio olio pastas and cripsy snacks, there's plenty of surprise in store for everyone. Enjoy 25% now with KindMeal:
by KindMeal.my

Hearty, tasty & nutritious Enrichment Bowl at Jamaica Blue Malaysia. Enrich your body at 20% off:
by KindMeal.my

Experience Restoran Bindhu's delicious buffet lunch! Indulge in 3 rich curries, 3 tasty veggies, papadam, fried chili, yogurt and more, with different menu each day. Available daily from 11am - 3pm. Try it with 20% off!
by Animal Equality

Nothing about factory farming is natural. Thousands of cows like her are artificially inseminated every year to produce babies that will be taken from her shortly after being born. How can the dairy industry be #ProudofDairy? If you know this is wrong, try plant based today. www.loveveg.uk
by Vegan.com

By shrinking your dietary & environmental footprint, you're keeping money out of the wrong hands and thereby helping to protect our most courageous activists.
by Vegan.com

This is a must-share—if everybody who buys farmed fish saw this, the industry would implode overnight.
by Vegan.com

Got any friends who are into Russell Simmons, Miss Mýa, or Waka Flocka Flame? They'll want to see this new seven-minute YouTube segment from PETA.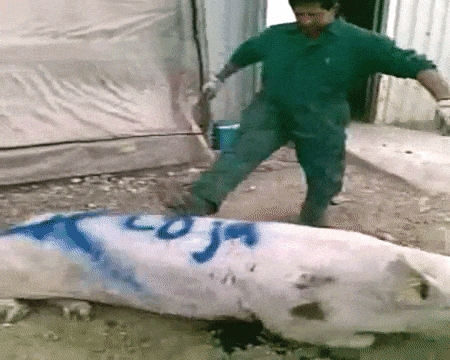 by Animal Equality

This worker stabbed and then kicked this pig until she died. 💔 Thankfully, Animal Equality, with your support, help get justice for her when the worker received an unprecedented sentence for animal cruelty.