by KindMeal.my

Edward is a 7-week-old baby sloth. His mother couldn't feed him, so the zookeepers are bottle-feeding him with goat's milk. His favorite companion? A cute little teddy bear for him to climb and cuddle. Animals and humans share more similarities than we realize. As babies, we all need our mother..
by KindMeal.my

Laugh your hearts out at RGB & The Bean Hive, Jalan Ampang with this wholesome burger power-packed with ingredients! Comes with a Carb-less option too with salad greens instead of bun. Paired with a refreshing iced lemon tea. Dine instantly with KindMeal.my app's free coupons!
by KindMeal.my

Indulge in map's fluffy soft bread, juicy mushrooms, delectable desserts and coffee at Sunway. Enjoy a variety of signature meat-free meals, including Breakfast in Bed, Egg Benny, MLT Sandwich, T3 Omelette, Banana Pancake and Croissant French Toast. Dine instantly with KindMeal.my app's free co..
by KindMeal.my

iAnimal: Virtual Immersion Into the Reality of Factory Farming Paul McCartney once famously said 'If slaughterhouses had glass walls, we would all be vegetarians'... but of course they don't, and most people remain unaware of the lives and deaths of animals raised for food. But now all that is chan..
by Compassion Over Killing

JUST amazing: 43 new vegan products from Hampton Creek coming to Target and Walmart starting this month!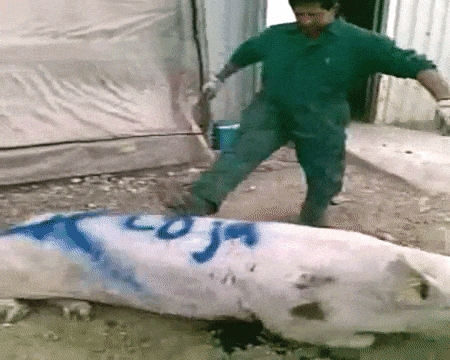 by Animal Equality

Shocking! This footage was taken after a worker stabbed this innocent pig with a sword. We pressed charges against the workers and manager of the farm and are waiting for the trial to begin. The footage was filmed in Spain.
by Compassion Over Killing

In honor of #InternationalWomensDay, join us in sharing these words of compassion from inspiring women:
by Animal Equality

Baby chicks like her spend their innocent lives suffering. Support Animal Equality's effort to end cruelty to animals TODAY by making a donation of $25: www.animalequality.net/donation-usa
by Compassion Over Killing

Happy #InternationalWomensDay! Share these messages of compassion from inspiring women:
by Animal Equality

THANK YOU #InternationalWomensDay