by KindMeal.my

50-80% of all life on Earth is found in the ocean. That makes sense, considering the ocean covers 99% of Earth's surface. The crazy thing is, scientists have explored less than 10% of the entire ocean. Despite how little of the ocean's mass we've discovered thus far, what we have found is pretty ..
by KindMeal.my

Dine at Hou Xiang 后巷肠粉记 at Taman Sea, an atmospheric restaurant serving the popular 60's traditional street food, Chee Cheong Fun. Served in a range of delicious sauces prepared with traditional recipes. Enjoy a big, satisfying mug of coffee or tea too! Download KindMeal.my app for FREE coupon &..
by KindMeal.my

[30% Off] Organic Meals & Breakfast, Medifoods Experience the tastiness of Medifoods Subang Jaya's healthy and nutritious meat-free meals! Enjoy a delicious variety of signature meat-free Medifoods delights, pastas, sandwiches, pizzas, Chinese vegetarian dishes and more. Vegetarian breakfast buff..
by KindMeal.my

This chocolate and strawberry cake is flour-less and has no white sugar. So how do you make a cake?! Watch and be blown-away. Get the recipe here: Too lazy to do all that? Don't worry. Just click over to and indulge in deliciously prepared desserts at great discounts! Source:
by KindMeal.my

Satisfy your craving for Japanese curry with this extremely value-for-money udon set at Hoji & Matcha - Sri Petaling! Prepared with special udon self-picked by the chef, it comes in thick curry gravy with onsen egg and lots of crunchy snow pea sprouts. Served with fragrant Matcha / HoujiCha Lat..
by KindMeal.my

Great review of RGB & The Bean Hive's delicious meat-free meals by compassionate food blogger Ee Lynn. Your stomach will certainly be growling after the read. Get your FREE coupon to dine now at RGB, and win an iPhone 6 Gold!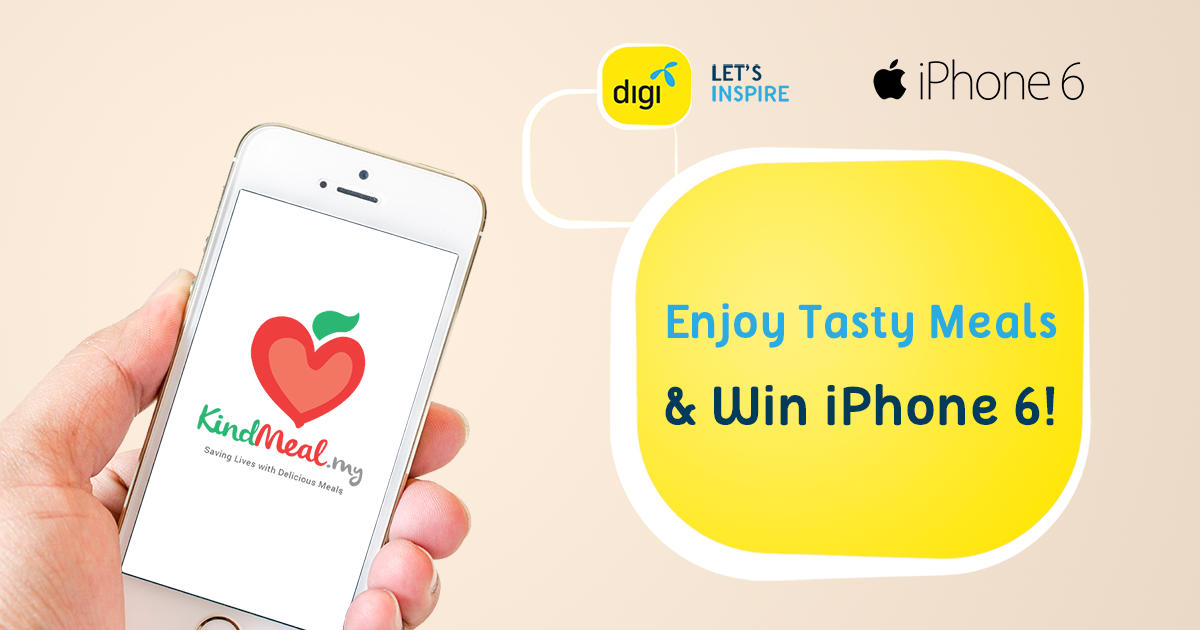 by KindMeal.my

Want to win yourself an iPhone 6 Gold? Time to go cafe-hopping at participating KindMeal outlets this weekend! Simply enjoy a delicious meat-free deal or share photo moments to win Digi's iPhone 6 or RM50 Reloads. Have a yummylicious weekend!
by Animal Equality

So what happens when a jazz band plays music to cows? A group of cows grazing get enchanted with the band's music and walk towards them to enjoy the music. Like us cows too have different personalities; some are shy, others bold, some bright, others slow, some friendly while others are bossy. So..
by Compassion Over Killing

Need a smile? Here's another fun video of Moritz the clever pig showing off just how smart he -- and other pigs -- truly are! (via )
by Compassion Over Killing

Leo Koch, a winner of the "The 2015 Healthy Lunchtime Challenge Kids' 'State Dinner' Cookbook" - created this delicious recipe to help him battle his Type 1 Diabetes and Hydrocephalus. He says "...eating healthy foods helps me to stay as strong as I possibly can." Check it out!