by KindMeal.my

Elephant Nature Park in Thailand is dedicated to rehabilitating elephants and giving them a safe and beautiful place to live. In this video, Faa Mai the elephant is being soothed to sleep by her caretaker. At Elephant Nature Park, each elephant is given one caretaker who is with them morning till ..
by KindMeal.my

Piccolo at Seri Kembangan not only offers you an expressive musical atmosphere, but also creative meat-free meals! Enjoy this incredibly cute panda rice with the tantalizing Japanese curry, served with a lovely cup of green tea latte! Download KindMeal.my app for FREE coupons. Dine now with no u..
by KindMeal.my

Kick start your day with premium fruit juices from MBG Fruit Shop, extracted from fruits of the freshest quality! Nourish your body, increase nutrient absorption and improve blood circulation. Available at 7 MBG outlets: Sunway Giza Mall, Jaya 33, Paradigm Mall, LRT Bangsar, IOI City Mall Putraj..
by KindMeal.my

Eating a bowl of blueberries for breakfast can stop you flagging in the afternoon.Researchers found that a large benefit of the fruit called by people as nature's superfood- boosts memory and concentration up to 5 hours later. In studies, volunteers who drank a blueberry smoothie in the morning p..
by Compassion Over Killing

BREAKING NEWS: Idaho's dangerous ag-gag law was just deemed unconstitutional: "… a purpose to discriminate and silence animal welfare groups in an effort to protect a powerful industry cannot justify the passage of [this law]." SHARE this victory for animals - details:
by Animal Equality

Visit www.FoieGrasFarms.org to learn about the cruel foie gras industry and sign the petition for it's ban. Follow Animal Equality
by Animal Equality

Like us, all animals experience emotions like joy, sorrow, pain, fear, stress, boredom, etc. Any person who has been around animals will vouch for this fact. Scientists too have agreed that animals are sentient beings who are able to perceive and feel things.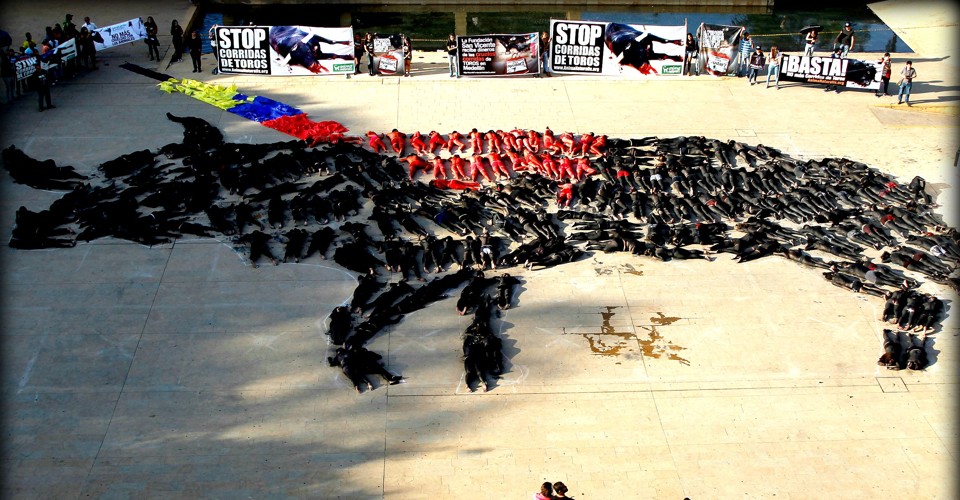 by Vegan.com

A remarkably encouraging article about how young animal rights activists are rapidly killing off bullfighting in Colombia.
by Animal Equality

Considering them 'someone' and not 'something' is the first step in accepting their lives. They matter. Their lives matter. Photo: Jean Liebenberg/Farm Sanctuary
by Animal Equality

Yes, of course! Check out these egg substitutes: Photo by Essential Vegan