by KindMeal.my

"One whale is worth more than a thousand trees" — Here's how rebuilding whale populations can help solve the climate crisis.
by KindMeal.my

Happy Birthday, Malaysia! 🇲🇾 You make us proud — a nation rich in diversity, united in compassion. Let's create more happy lives together, humans and animals! ❤
by KindMeal.my

Try this creamy, rich polenta and gremolata with sherry mushrooms!
by KindMeal.my

Popsicle party! 🍧🍦
by Compassion Over Killing

Mexico has gone back on its word to protect the critically endangered vaquita marina, a species of porpoise who live in the upper Gulf of California. With less than 10 vaquitas left in existence, they are now one of the rarest marine mammals. Their home was previously a "zero tolerance" no-fishing z..
by Compassion Over Killing

We're thrilled to announce we and Green Body Brand have partnered to expand vegan outreach. An exciting element to our partnership is Animal Outlook's sponsorship of the Green Body Brand VegFest, powered by Plantarion. The pandemic has put Animal Outlook's annual DC VegFest on hiatus for 2020 and 2..
by Animal Equality

Within a day or two after birth, calves are typically separated from their mothers and fed milk replacers so that the dairy industry can profit off of the milk that was meant for the calf. This separation causes extreme distress for the cow and her calf. Mothers have been known to cry out for their ..
by Compassion Over Killing

Vegan Egg Launches In Japan – The World's Second Largest Consumer Of Eggs Japanese food tech Next Meats has successfully developed a vegan egg. The company says its plant-based option is better for the environment than animal-derived eggs. For more meat, dairy and egg alternatives, check out our we..
by Compassion Over Killing

Newsflash: Not all vegan foods have to be healthy. Here are some delicious and cruelty-free snacks you can enjoy with peace of mind. What's your favorite fun food that just happens to be vegan?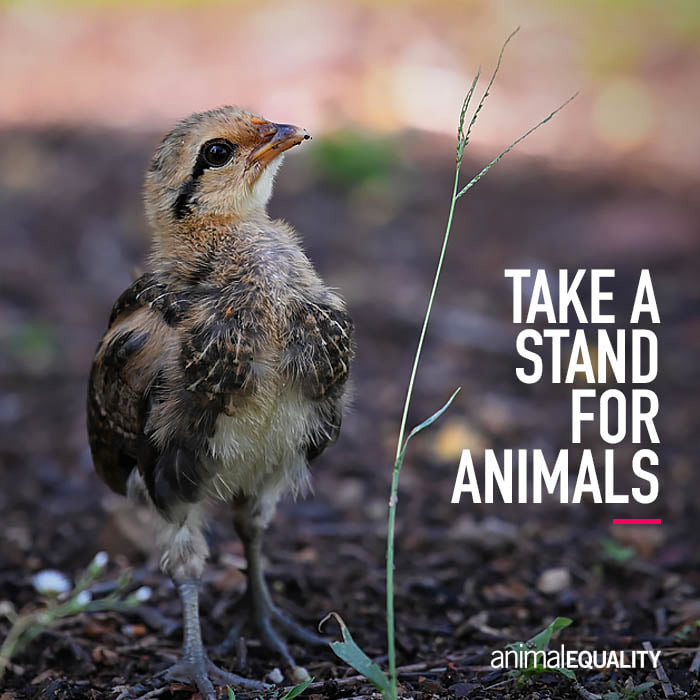 by Animal Equality

Choosing plant-based foods is the best way you can take a stand for animals and help fight animal exploitation. What plant-based meal have you enjoyed today? Want to do even more? Join our team of Animal Protectors and take easy online actions for animals. Sign up now at AnimalProtectors.us. 🐥