by KindMeal.my

What makes ibex such good climbers?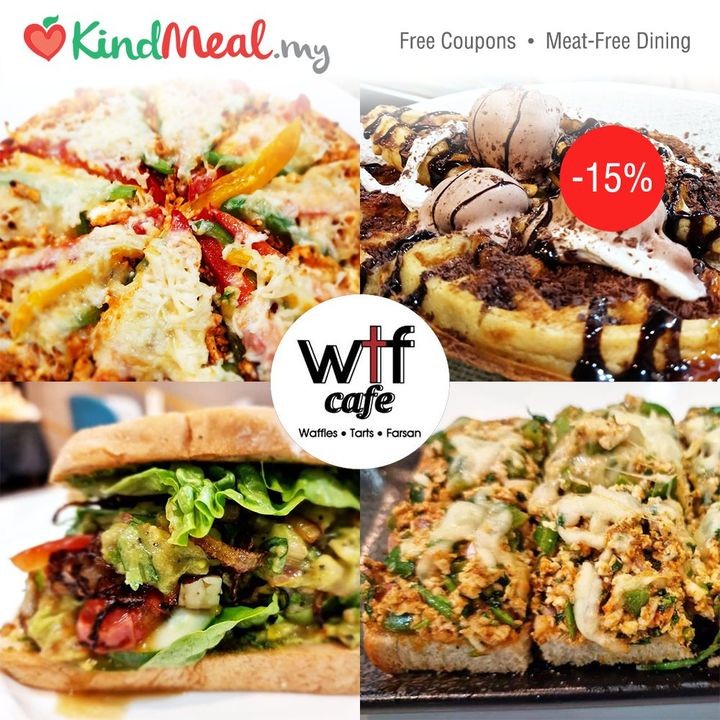 by KindMeal.my

WTF Cafe, Mont Kiara delights you with a creative of Western-Indian fusion menu. Feast on their richly delicious signatures of Masala grilled sandwich, pesto avocado veg, paneer pizza, vada pau and more. Enjoy 15% off:
by KindMeal.my

Pasta — the sun-dried tomatoes add a zip and a zing you don't get with plain hummus, but still staying velvety and smooth. 🍝
by KindMeal.my

Orangutan mommy Kitra cuddles with her fuzzy baby 🥰
by KindMeal.my

Carrot "Salmon" & Cream Cheese Bagels — This plant-based take on the New York deli staple will knock your socks off time and time again! 🥯
by Compassion Over Killing

Animals are loving, sentient beings, many of whom are trapped in the animal agriculture system. Take a stand and take animals off your plate. #GoVegan Credit: Jo-Anne McArthur / We Animals Media
by Compassion Over Killing

With Covid restrictions loosening up, a lot of us are traveling again after nearly two years on hiatus. Here are some tips for any vegan to use when traveling🧳: animaloutlook.org/?p=34541
by Compassion Over Killing

"With this recent news confirming avian influenza crossover to humans, we can no longer ignore the uncomfortable truth the industry has been unwilling to take accountability for: the basic business model of the poultry industry is to blame for manufacturing these viruses," said our Executive Directo..
by Compassion Over Killing

Happy Mother's Day to ALL mothers. It's important to protect all mothers, especially those trapped in the animal agriculture system. Read our Executive Director Cheryl Leahy's thoughts on the meaning of motherhood: