by KindMeal.my

These donkeys are just loving the life!
by KindMeal.my

No one wanted to be this baby mini cow's friend... until he met someone who loved being covered in his kisses! 😘
by KindMeal.my

Make vegan cheese from vegetables and nuts 😍
by KindMeal.my

Happy 14th birthday to our big bro, PetFinder.my! We are truly grateful for your staunch support, offering a ray of hope to the homeless animals! 🙏
by KindMeal.my

From a parrot who acts as a burglar alarm to a rabbit who can detect diabetes, here are some astonishing tales of animal courage and compassion.
by KindMeal.my

Keep calm and keep cool! 🐷❤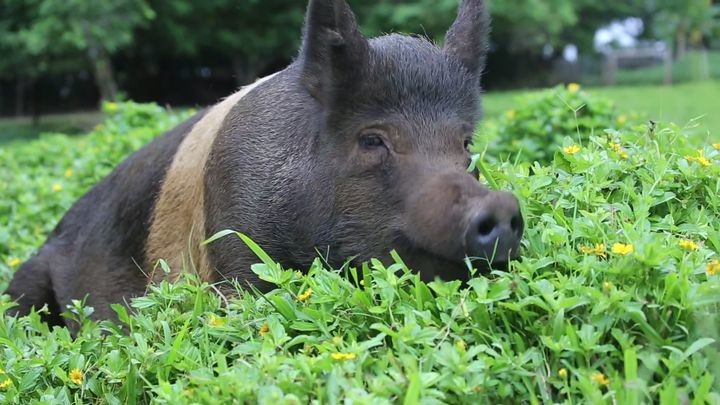 by Compassion Over Killing

This is Charlotte from Leilani Farm Sanctuary of Maui. She escaped from a pork farm where pigs were being bred for bacon, sausage, ham, and hotdogs. Charlotte is an animal ambassador for this year's VegWeek, which runs from April 18th to the 24th. We want you to pledge to go vegan for VegWeek, and ..
by Animal Equality

A fast-growing chicken in a factory farm experiences birth and death in a span of only five weeks. Read more to find out what life is really like during their short lives.
by Compassion Over Killing

Happy VegWeek from Karen and Rigby of Hope Haven Farm Sanctuary. VegWeek runs from today to April 24. Get in on the action at the link below for a chance to win prizes, get amazing recipes, and be part of a real change. #TryVeg #GoVegan
by Animal Equality

Happy birthday to the amazing Rooney Mara! Today we celebrate one of the most incredible and courageous activists fighting for animals. In 2019 Rooney joined Animal Equality advocates and our President, Sharon Núñez, in a groundbreaking investigation inside two factory farms in the United Kingdom..