by KindMeal.my

Dr. Jane Goodall shares her deep commitment and hope for Earth Day 2022. ❤️
by KindMeal.my

Try this delightful, irresistible vegan steak bake!
by KindMeal.my

These donkeys are just loving the life!
by KindMeal.my

No one wanted to be this baby mini cow's friend... until he met someone who loved being covered in his kisses! 😘
by Compassion Over Killing

Animal Outlook's Executive Director Cheryl Leahy was recently interviewed by Thrive Global. She speaks on the value of adaptation, how her vegan journey began, and more. You can read Cheryl's interview here:
by Compassion Over Killing

This is Ollie from @Goatlandia Farm Animal Sanctuary and Education Center. He was found wandering alone on the side of the road in Bodega Bay with no houses or people around for miles. He still had his umbilical cord attached so he was probably just a couple of days old. We estimate he was born arou..
by Animal Equality

Animal Equality's new investigation in Italy reveals how the meat industry's selective breeding of fast-growing chickens condemns them to a life of suffering.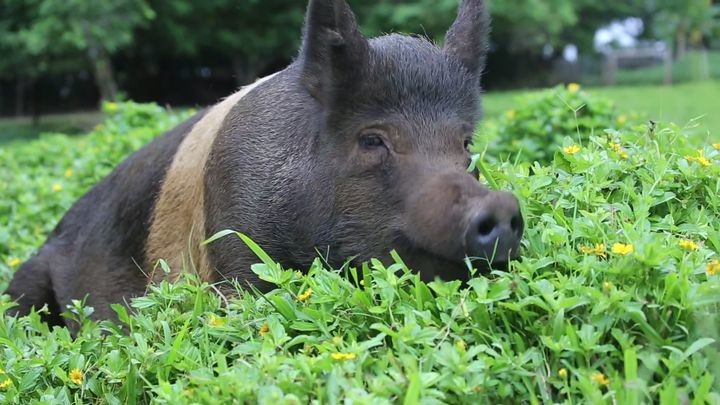 by Compassion Over Killing

This is Charlotte from Leilani Farm Sanctuary of Maui. She escaped from a pork farm where pigs were being bred for bacon, sausage, ham, and hotdogs. Charlotte is an animal ambassador for this year's VegWeek, which runs from April 18th to the 24th. We want you to pledge to go vegan for VegWeek, and ..
by Animal Equality

A fast-growing chicken in a factory farm experiences birth and death in a span of only five weeks. Read more to find out what life is really like during their short lives.
by Compassion Over Killing

Happy VegWeek from Karen and Rigby of Hope Haven Farm Sanctuary. VegWeek runs from today to April 24. Get in on the action at the link below for a chance to win prizes, get amazing recipes, and be part of a real change. #TryVeg #GoVegan