by KindMeal.my

As Einstein said, speed is relative. Watch these snails race it out in this high-speed chase!
by KindMeal.my

Stars Picker Audio Cafe 摘星知音 — the perfect destination for music lovers. Kaonashi is there to accompany you too! Grab your coupon:
by KindMeal.my

Craving for oriental and local delights? Min Yuan 茗原素之家 is the perfect destination for you! From specialty dishes to noodles, porridge, curry, claypots and rice, you will be pampered with a wide variety of healthy and tasty choices. Enjoy 20% off with KindMeal now:
by Compassion Over Killing

VegWeek = even more fun with friends! Sign up to get free recipes & exciting deals, plus recruit friends to join you: VegWeek.com
by Vegan.com

This question would have been scoffed at just a few years ago. Now it's being seriously asked by the Washington Post.
by Animal Equality

Animal Equality's investigators provide the first ever glimpse into the horrific reality cows and their calves face on factory dairy farms in Mexico. 💔 Watch and share!
by Compassion Over Killing

(PS: You can join Richie & his rescue pup Lily Miss Sunshine by pledging for #VegWeek2017 today: !)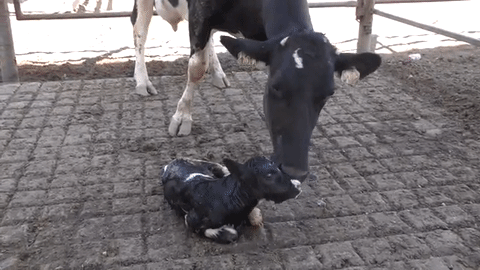 by Animal Equality

Our first ever investigation into Mexican dairy farms shows how the mother-calf bond is destroyed just moments after birth! 💔
by Compassion Over Killing

#fridayreads: "Will growing scientific evidence about nonhuman cognition bring an ethical revolution in terms of who (not 'what') we eat?"
by Compassion Over Killing

(and keep the celebration going: Pledge NOW for 2017 at VegWeek.com!)