by KindMeal.my

Grown only on a tiny island off the coast of France and harvested by hand because of their fragile nature, these artisanal vegetables are known as the caviar of potatoes, and they're the world's priciest.
by KindMeal.my

Newstart Health Kitchen 100% Vegan at Jalan Cheras offers you a healthy and delicious gastronomic experience with all natural, vegan ingredients. Enjoy 20% off their wholesome main meals, Bento sets and burgers!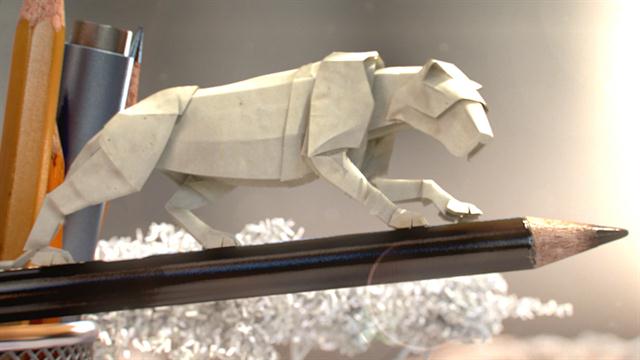 by KindMeal.my

Step into a miniature world inhabited by an artist's paper wildlife.
by KindMeal.my

A photo-worthy cafe with retro-vintage interior and a hint of nostalgia, 5.1 Cafe Gallery at Sri Petaling offers creative food and aromatic coffee. Enjoy up to 30% off. Feast yourself and your camera!
by Animal Equality

We had a big presence at Eat Drink Vegan food festival, also known as "Vegan Coachella." 😉 Check out what festival goers had to say about iAnimal, our virtual reality experience.
by Animal Equality

Summer has officially started, but chickens in the egg industry are forced to live in cramped cages or dark and dirty sheds. 😥 They'll never get to feel the sun on their backs, forage for food, or do anything these sensitive and curious birds like to do. Please avoid eating eggs and check out our ..
by Compassion Over Killing

Dairy is cruel to cows -- and to human health! Check out this info-packed new Switch4Good video and then visit TryVeg.com for dairy-free recipes and tips!
by Vegan.com

If you're not taking B-12, clicking this link and ordering a $7.54 bottle could be the most important thing you do all week. B-12 deficiencies creep up on you, and can cause irreversible damage before you realize what's going on!
by Compassion Over Killing

Want vegan recipes and news in your email every Tuesday? Sign up for the TryVeg.com Try VegTuesdays email today!
by Compassion Over Killing

Have you ever seen or heard about these little plastic sticks or rods called "nose bones?" They look a bit like thick plastic toothpicks. In the chicken industry, workers are paid to take these "bones" and stab them through the sensitive nostrils of young male breeder birds.