by KindMeal.my

These naughty animals love to have fun too! Happy New Year 2021!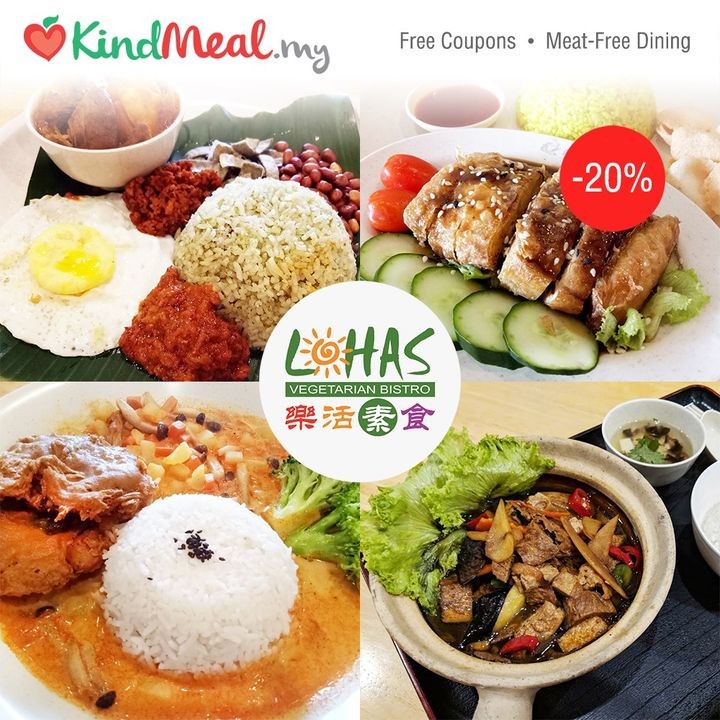 by KindMeal.my

Embark on healthy, sustainable living with Lohas Vegetarian Bistro's delicious and affordable meat-free meals! Dine on a wide variety of local favorites, bentos, claypots, rice, noodles, burgers, sandwiches and more. Enjoy 20% off:
by KindMeal.my

🎉 Happy New Year 2021! 🎉 It has been a truly challenging year, and we are immensely thankful for your unwavering support during these tough times. We salute the restaurants and cafes that strived their very best to serve you delightful meat-free meals, reinventing themselves to address the chang..
by Animal Equality

2020 has been a challenging year and we've got one last chance to end it on a positive note. Don't forget to get your triple-matched donation in before the clock strikes midnight! Give now at bit.ly/3xdonation
by Compassion Over Killing

While many restaurants are struggling during this pandemic, Slutty Vegan ATL is expanding. "We made it cool, which is the most beautiful thing of it all," said Cole. "We've been able to infuse veganism and the food into the culture."
by Compassion Over Killing

#LIVE BREAKING NEWS: The New York Times article denounced as slanted toward dairy industry! One of America's leading animal rights organizations, Animal Outlook, responds to the New York Times article entitled "Is Dairy Farming Cruel to Cows?" The very question reveals how powerful the dairy industr..
by Compassion Over Killing

Animal Outlook investigator Erin Wing will be on Jane Unchained News again today in about an hour to talk about the NYT article that has the vegan community buzzing! She'll be speaking with President of Animal Outlook Erica Meier and Jane Velez-Mitchell, discussing the question presented by the arti..
by Compassion Over Killing

There are just HOURS left in our 2020 matching campaign for farmed animals. Can you contribute to help us reach our goal? $100 becomes $200 instantly when you give at animaloutlook.org/donate Your gift keeps our undercover investigators' cameras rolling, fuels our world-changing work in the court..
by Compassion Over Killing

TODAY at 1PM EST on Jane Unchained News: Hear from the undercover investigator behind the dairy investigation highlighted by the New York Times this week, Erin Wing. She'll be joined by Animal Outlook President Erica Meier to discuss the truth of what happens behind the closed doors of the dairy in..
by Animal Equality

Ready to make some positive changes in the new year? Start now! You can change the lives of farmed animals around the world by joining our fight against animal cruelty. Today is the last day to make 3x the impact with our triple match challenge. Give now: bit.ly/donate3xnye