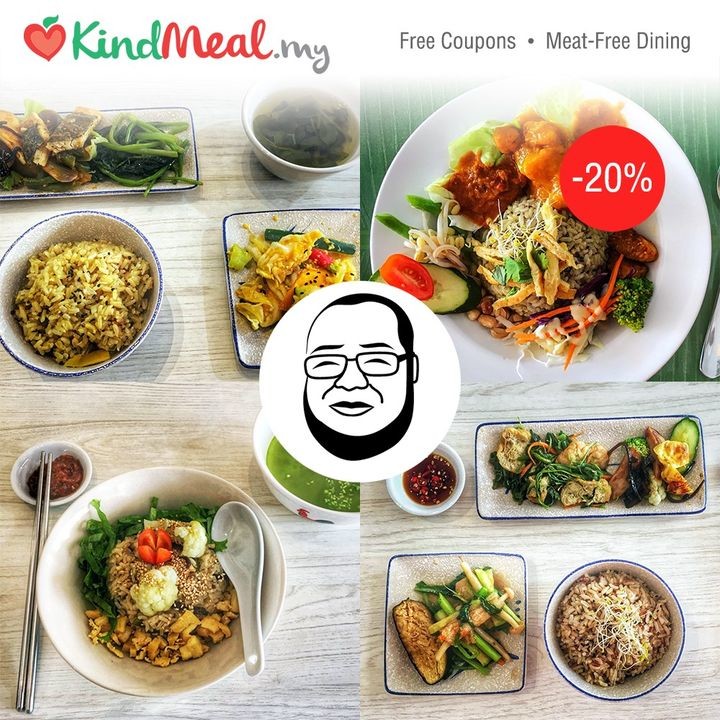 by KindMeal.my

Enjoy healthy, nutritious breakfasts and lunches at Blissful Cottage by Jing Shi Bakery! Prepared with quality organic and natural ingredients, the home cook-style meals will make you feel right at home. Get 20% off now:
by KindMeal.my

Are you ready for Shopee's 12.12 Birthday Sale? Remember to begin your shopping spree through PetFinder.my, so every purchase of yours can contribute towards animal welfare. Thank you for helping the needy animals, and please bookmark this page:
by KindMeal.my

5 animals you didn't know existed!
by KindMeal.my

Let A Pie Thing's pie keepers serve you delicate tasty pies filled with scrumptious delights. Available at Damansara Utama and Sunway outlets. Enjoy 20% off signature meat-free pies now:
by KindMeal.my

Craving for some snacks between meals? Here are some yummy, nutritious snack ideas!
by Animal Equality

You won't believe what 6 practices are not only legal, but common practice on U.S. farms. Share to expose the truth! 🔎
by Compassion Over Killing

Together we have the power to build a kinder world. Are you with us? Become a member of Animal Outlook's United for Change Monthly Giving Program and support life-saving work for farmed animals all year. Your tax-deductible monthly gift will bring justice for animals and inspire others to make co..
by Compassion Over Killing

#COVID19 has exposed the risks inherent in #businessasusual. It's time for transformative change that addresses animal welfare in international policy to reduce the risk of pandemics, climate change and biodiversity loss. As the United Nations General Assembly holds a special session on COVID-19, D..
by Animal Equality

Many people think the final moments before death at the slaughterhouse are the worst part. But our undercover investigators know the depth of suffering animals face every minute of every day trapped inside a factory farm. 💔 Your support of Animal Equality means that investigators like Sean can expo..
by Animal Equality

Proof that activism works: After years of campaigns, major South American retailer commits to going 100% cage free in Brazil. 🎉