by KindMeal.my

From Asian to Western, local to Sze Chuan, Vegipai 新素派 will satisfy your cravings with healthy & tasty delights. Enjoy 20% off at this cozy & friendly cafe!
by KindMeal.my

Revitalize your soul with Soulgreen 心灵 舒适坊's delicious local cuisine, straight from the food paradise of Melaka! An extensive meat-free selection of rice, noodles, snacks, soups, burgers and beverages awaits to delight you. Enjoy 15% off now:
by KindMeal.my

The amazing feat of a silkworm building its cocoon.
by KindMeal.my

After raising them for 9 months at the zoo, these 23 little endangered western pond turtles were released to the wild.
by KindMeal.my

Craving for oriental and local delights? Min Yuan 茗原素之家 is the perfect destination for you! From specialty dishes to noodles, porridge, curry, claypots and rice, you will be pampered with a wide variety of healthy and tasty choices. Enjoy 20% off now:
by Animal Equality

At farms operated by Moy Park, a major chicken supplier which has been linked to McDonald's and UK grocery giant Tesco, workers killed chicks deemed "too small" by crushing their necks or depriving them of water. A Moy Park spokesperson said the chickens "are displaying natural behaviors and appea..
by Animal Equality

Each minute 3,240,000 animals are killed for human consumption — for meals which will soon be forgotten. Together we can help them! Join The Animal Protectors and start taking action for animals wherever you are. 👉
by Animal Equality

Over the years, we've investigated over 800 facilities in 13 countries. What type of undercover footage do you find the most impactful? Let us know in the comments!
by Compassion Over Killing

Wanna start some conversations about veganism? Our friend @lauriepony at Two Trick Pony has just debuted a new line of tees to do just that. And for the months of July, August and September, they will be donating 5% of all sales to Animal Outlook. Shop now: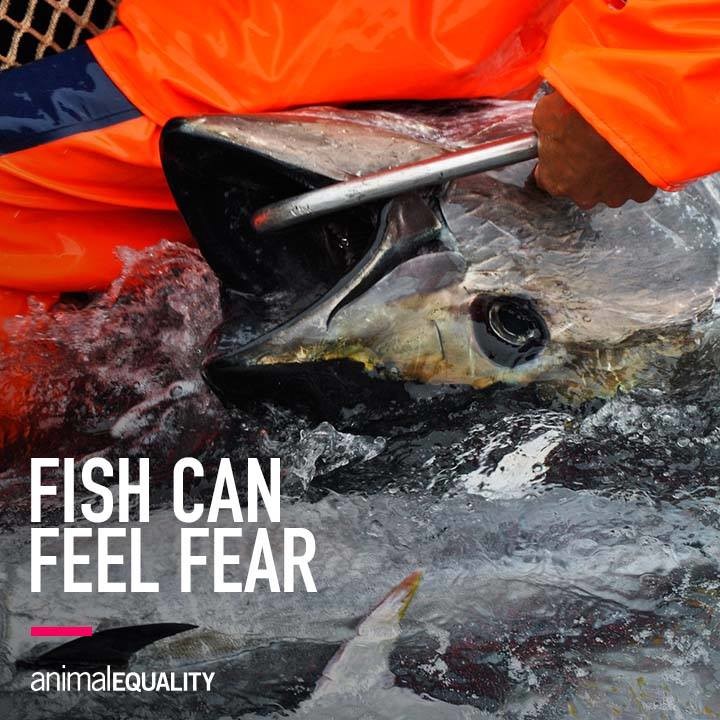 by Animal Equality

Just like any animal, fish can feel fear & pain! We know this, yet they're still killed in the most horrific ways. Don't be a part of their suffering. Go plant-based.