by KindMeal.my

Watch what friendship does for a depressed pig ❤️
by KindMeal.my

A group of people gleefully posing while slaughtering a giant freshwater stingray has sparked anger among nature lovers.
by KindMeal.my

From Asian to Western, local to Sze Chuan, Vegipai 新素派 will satisfy your cravings with healthy & tasty delights. Enjoy 20% off at this cozy & friendly cafe!
by KindMeal.my

Little Humboldt penguin chick turns 5 years old!
by KindMeal.my

Indulge in Western and Asian meat-free cuisines at The Black Cat Café, Jalan Ipoh! Enjoy a weekday assortment of Thai, Indonesian, Italian and local delights, or be surprised by special menus on weekends. Get up to 25% off:
by Animal Equality

Please extend your compassion to ALL animals and leave fish off your plate. ❤️🐟 They have feelings, too.
by Animal Equality

DYK that Animal Equality is an international organization that works in 8 different countries!? 🌏 Thanks to our team's corporate outreach in Spain, fewer animals are suffering in cages for the egg industry. 🎉
by Vegan.com

Many non-vegetarians have ruled out becoming vegan because they believe the variety of vegan foods is lacking. Here's the #1 page to share to show them otherwise.
by Animal Equality

Some weekend motivation from Peter Dinklage. 🙌 If you wouldn't hurt an animal, why support an industry that does? Try plant-based! 🌱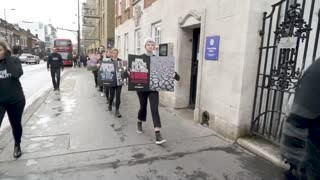 by Animal Equality

To all of the Animal Protectors, our followers, and supporters — thank you for helping us get closer to a world in which all animals are respected and protected. 💞🤝 We're all in this together.