by KindMeal.my

Are you skillful (and hungry) enough to master this recipe? If you do, please share your story with us! Too lazy to cook? Check out the tasty deals on and head over now.
by KindMeal.my

Digi subscribers — redeem exclusive discounts on healthy KindMeal meat-free deals now! Be rewarded for saving animals, health, environment, and money. #digiLetsInspire #KindMeal
by KindMeal.my

A hidden gem at Subang Jaya, Restoran Bindhu outstands Malaysia's rich culture with tasty local delights — vegetarian style! From Thali Set to Nasi Lemak to Hainanese Chicken Rice, you can now enjoy healthy, meat-free versions of Malaysian all-time favorites.
by Compassion Over Killing

Kindness is strong! Join Olympians Seba Johnson & Dotsie Bausch: Take the VegPledge today!
by Compassion Over Killing

YOU can change the world for animals, one week at a time! Take the 7-Day VegPledge today: VegWeek.com 🐮🐷🐥🦃 🐟
by Compassion Over Killing

Read & share: "The growing popularity of dairy-free milk is slowly draining the American dairy industry." via Forbes
by Compassion Over Killing

VegWeek kicks off on Monday! Join the celebration NOW with Esther the Wonder Pig: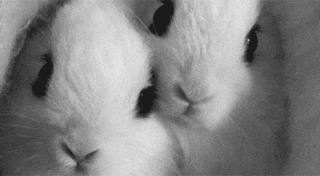 by Animal Equality

We can't stop looking at them! Happy Easter from these mesmerising bunnies and everyone at Animal Equality.
by Vegan.com

National Geographic explains why Taiwan's decision to outlaw the eating of dog meat is such a big deal.
by Compassion Over Killing

She's dreaming of a kinder world for all animals. YOU can help make that happen. Sign up now for VegWeek: