by KindMeal.my

Britain's oldest penguin gets a big celebration for its 30th birthday! 🎉🐧
by KindMeal.my

Strengthen the connection between your body and soul at The Link Cafe, Sri Petaling with deliciously-crafted meals. Feast on a sumptuous variety of meat-free pasta, pizza, poke bowls, burgers, oriental cuisine, desserts and beverages. Enjoy 15% off now: *** Note: Please contact restaurant to che..
by KindMeal.my

This injured leopard gets massages so she can walk again!
by KindMeal.my

Pamper yourself with The Honest Treat's RAWsome vegan cakes & ice-creams! Vegan, raw, refined sugar-free, gluten-free and dairy-free, these pretty raw cake slices and ice-cream are handcrafted with the finest ingredients. Enjoy up to 30% off: *** Note: Please contact restaurant to check on avail..
by Compassion Over Killing

"At QPP, we had to worry about coworkers being close enough to cut us accidentally. Now, being that close could expose workers to something far more dangerous." -Scott David, former Animal Outlook undercover investigator Undercover at Quality Pork Processors, Scott documented senseless cruelty to a..
by Vegan.com

Whether it's movies, books, or websites, there's plenty of pro-vegan stuff out there that doesn't check out if you look up the source material. Vegan.com exists to give you a comprehensive place to find vegan-oriented material that's reliably honest and accurate.
by Animal Equality

TAKE ACTION: At least 167 meat processing plants have had COVID-19 outbreaks, sickening at least 9,400 people, and at least 45 workers have died.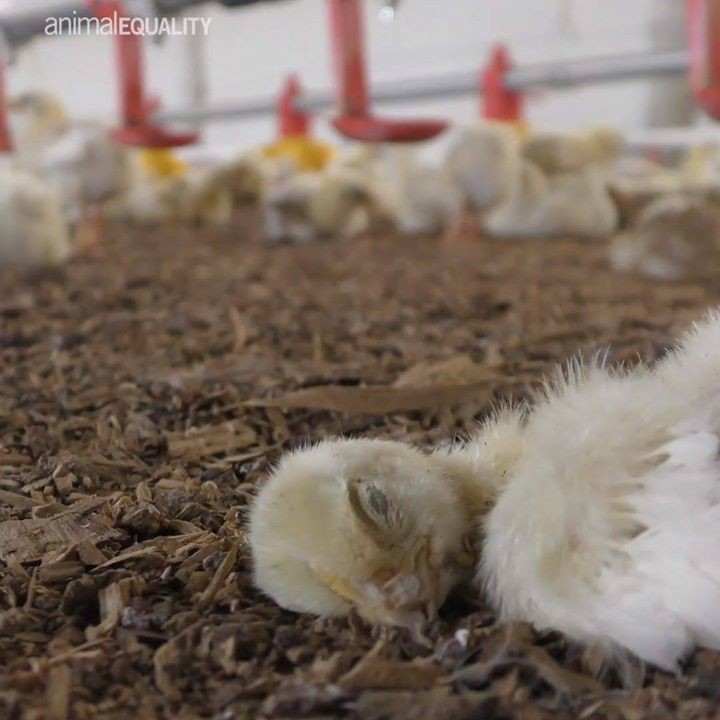 by Animal Equality

Want to make a difference? Join The Animal Protectors, our group of online volunteers changing the world for animals! Sign up today
by Animal Equality

As you're reading this, animals are STILL suffering in wet markets as they await a painful slaughter. 😢 Take action! Sign our petition 👇
by Vegan.com

Great vegan activists used to be extraordinarily rare, because they needed to spend years and years figuring out the most effective methods to make a difference. Now you can just set aside an hour to read this.