by KindMeal.my

Feast like an emperor at M&W Healthy Vegetarian Restaurant, Kepong, indulging in over 100 sumptuous oriental dishes! Enjoy 20% off their oriental snacks, soups, dishes, noodles, desserts, specials and drinks!
by KindMeal.my

Did you know you could whip up an entire dinner in using your blender? We're not talking protein shakes or smoothie bowls, either. Think creamy, herby falafel, roasted red pepper hummus, and fresh tzatziki sauce. It's a meal that will leave your tastebuds spinning.
by Animal Equality

We're fighting for cows suffering in the cruel commercial dairy industry, and we won't give up until every animal is respected and protected. ❤️🐮✊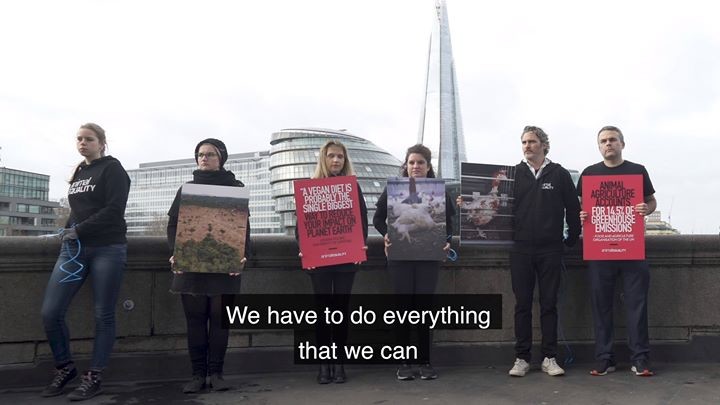 by Animal Equality

ICYMI: Joaquin Phoenix joined Animal Equality to protest factory farming with a massive banner drop in London. He even handed out literature and talked to passersby about the effects of the meat and dairy industries on climate change. Tag a friend to help us share Joaquin's important message!
by Animal Equality

PROGRESS: After talks with Animal Equality and other animal protection groups, Which Wich has just committed to making improvements in its supply chain that will eliminate some of the worst farming practices affecting chickens. (They offer some great plant-based options, too! 😉) Now let's urge McDo..
by Compassion Over Killing

Vegan meat is a much-needed solution to climate change, antibiotic resistance, public health, animal welfare, and other global issues. Plant-based burgers have been successful in many restaurant chains, and now we have the chance to promote the success of plan-based chicken nuggets. KFC is testing ..
by Animal Equality

Joaquin Phoenix's powerful Oscars acceptance speech will inspire you to change the world. ❤️ Grab the tissues! 😭
by Compassion Over Killing

"We feel entitled to artificially inseminate a cow and when she gives birth, we steal her baby, even though her cries of anguish are unmistakable." So proud of Joaquin Phoenix for using his voice to stand up for all animals at the Oscars.
by Vegan.com

You simply must take five minutes to watch this remarkable speech by Joaquin Phoenix delivered last night after winning Best Actor. Undoubtedly the most moving call for compassionate eating ever delivered to a mass audience. The link goes to the video and a transcript.
by Vegan.com

Everything that's wrong with bacon is what's right about vegan bacon. And there have never been so many terrific alternatives.