by KindMeal.my

Chimps create their own 'music' by throwing stones at trees 🎼
by KindMeal.my

Invigorate your day at Salad Atelier with healthy and scrumptious salads. Craft your own creative salad and sandwich masterpieces!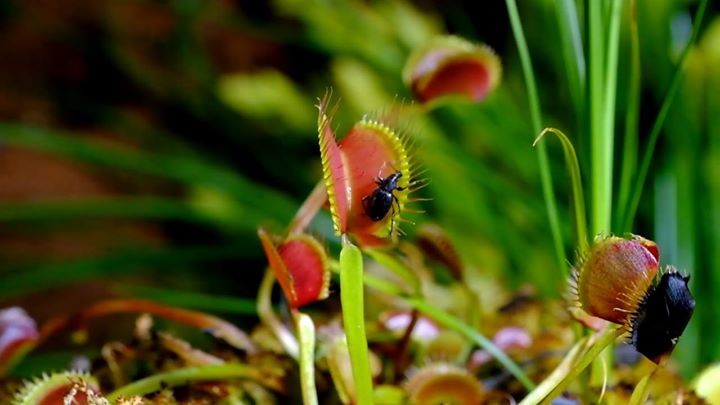 by KindMeal.my

Discover the beautiful but deadly world of carnivorous plants.
by KindMeal.my

Unleash your imagination and tastebuds with award-winning RUYI & LYN 如意's signature dishes like Sorcerer's Wok, Phoenix's Nest, Humpty Dumpty and Dragonfly Salad! Enjoy 20% off now:
by Compassion Over Killing

"Hosted by vegan author and journalist Jane Velez-Mitchell, the show aims to dispel the false notion that removing meat and dairy from one's diet is a sacrifice."
by Animal Equality

BREAKING: A new investigation from Animal Equality reveals thousands of animals were again mutilated and slaughtered in 2020 at a Gadhimai festival event. 😢
by Vegan.com

If it's been more than a month since you've had tofu, it's time to brush up on your knowledge of this versatile and supremely healthy food.
by Animal Equality

When it comes to making improvements for birds raised for its menu items, McDonald's is far behind its competitors! Which Wich and White Castle are the latest companies to pledge to eliminate some of the worst abuses against chickens. Sign our petition urging McDonald's to do the same:
by Animal Equality

PROGRESS FOR CHICKENS! White Castle has committed to eliminating some of the worst abuses to chickens in its supply chain after talks with us, The Humane League and Mercy For Animals 🎉🐔
by Vegan.com

Real meat produced without slaughter is getting closer. Here's a new and excellent update on the latest developments.