by KindMeal.my

Watch this rescued baby seal run back to the ocean!
by KindMeal.my

Enjoy your weekend with this mouth-watering homemade mushroom steak and other Western delights at Vegipai 新素派! Get 20% off now:
by KindMeal.my

Meet the giant rats sniffing out landmines.
by KindMeal.my

Enjoy an exquisite fine dining experience at Samplings On The Fourteenth, Berjaya Times Square Hotel, Kuala Lumpur! Relish a French and Italian gastronomic adventure of 5, 7, or 9-course meals and ala carte dishes within an enchanting view of the KL skyline. Exclusive 20% off with KindMeal:
by Compassion Over Killing

Download or stream Compassion Over Killing's and TryVeg.com's Vegan Family Podcast: TryVeg.com/podcast! Ideas for upcoming episodes? Email us at veganfamily@tryveg.com!
by Compassion Over Killing

LAST DAY! Shop at FakeMeats.com and use code COK5 to get 5% off your order AND Fake Meats will donate back 5%! Incredible selection of vegan protein, snacks, gifts, and MORE! Shop now! www.FakeMeats.com
by Animal Equality

Today is #WorldDayfortheEndofFishing! For this day, and every day, please leave fish off your plate. 🐟🐠🦈🐡
by Compassion Over Killing

VegWeek is approaching! Will you take the 7-Day VegPledge? Already did? Awesome -- please take the next step: share this video!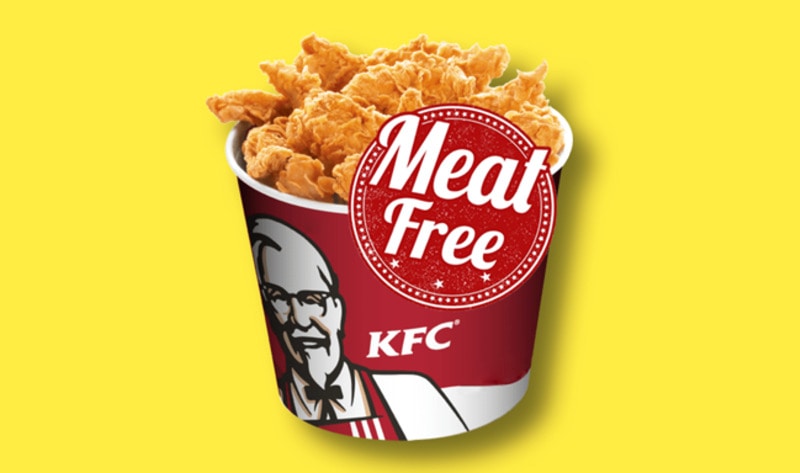 by Compassion Over Killing

WHAT? --> KFC is introducing new vegan options in UK restaurants. How long will it take to get some of these meatless options introduced in the US?
by Compassion Over Killing

Thanks to Vegan Essentials, you can take the #VegWeek #VegPledge AND be entered to WIN a $100 online shopping spree! Go to VegWeek.com and take the VegPledge to be automatically entered! Random winner chosen 4/28/19! #GoVegan