by KindMeal.my

A delicious twist on classic smashed potatoes — dusted with a delightful Middle Eastern spice mix, Za'atar, and rested on a creamy bed of whipped harissa tofu!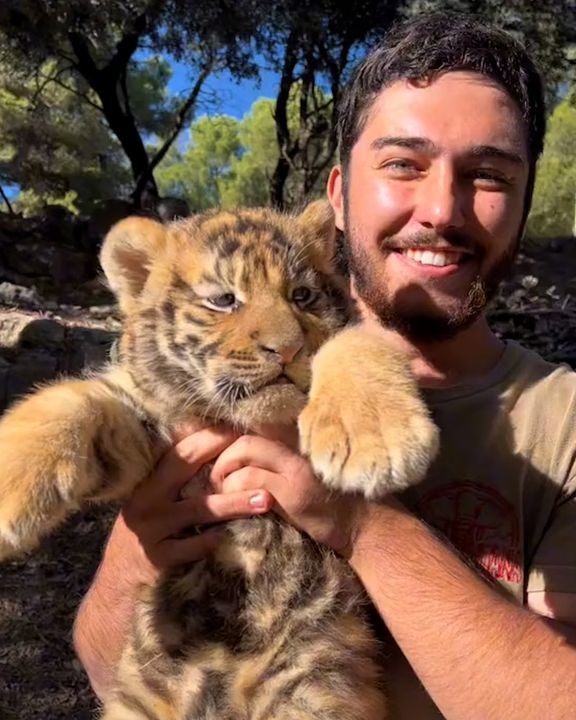 by KindMeal.my

Working life at an animal reserve 🐘🐯
by KindMeal.my

Intelligent bird copies its owner's voice perfectly 😆
by Compassion Over Killing

Give animals respect. They're sentient beings with individual personalities. They are not a number. #GoVeganForTheAnimals
by Animal Equality

🎉 FREE VEGAN EVENT IN AUSTIN, TEXAS 🇺🇸 🎉 ✨ Calling all animal protectors in Austin, Texas! Join Animal Equality at Texas VegFest THIS Saturday, April 8th! Swing by our booth to discover ways you can make a difference in the lives of farmed animals. Try out our innovative, virtual reality experien..
by Animal Equality

🔔 Another major company has committed to eliminating crates for pregnant pigs in its supply chain❗This commitment comes amid pressure from Animal Equality in collaboration with two fellow animal protection organizations. The recently-released policy from Conagra, which supplies iconic products like..
by Compassion Over Killing

Animals deserve compassion and love. It's our job to show it to them.🐷❤️ #GoVegan and make a difference for animals.
by Compassion Over Killing

Join Gus🐐 from the Goatlandia Farm Animal Sanctuary and Education Center in taking the Veg-Pledge! Found in San Francisco, he appeared to be abandoned and tied to a telephone pole between two unoccupied RVs and covered in dirt and car oil. When they brought him home in December 2021, Gus was very ..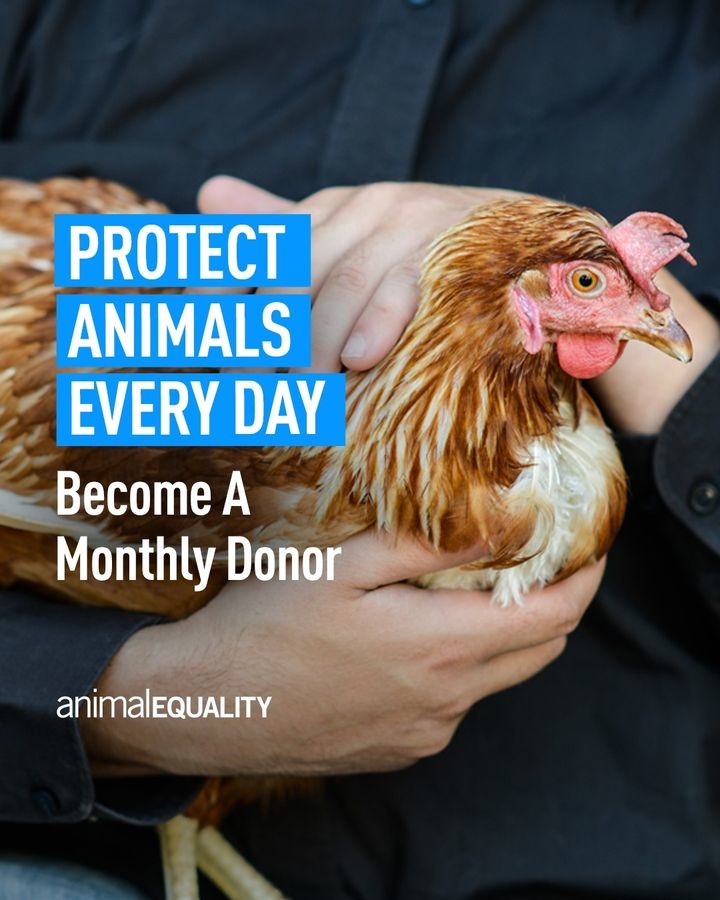 by Animal Equality

✨Together, we can create a more compassionate world for animals by exposing the truth of animal cruelty within factory farming. Our undercover investigations are the most powerful tool we have to expose the abusive treatment of animals on factory farms. 🔍 🎦 And YOU can help shed light on the hars..
by Compassion Over Killing

We've done 3 transport investigations, all of which were featured in Sophie Kevany's piece for The Guardian US on how many animals die on the way to slaughter. Read their analysis of the toll of heat stress, cold and trauma on animals being transported: