by KindMeal.my

This devious squirrel is getting into the *Spooky Season!* 🎃
by KindMeal.my

Meet Alice — a spicy, loving, energetic, and carefree lady! ❤
by KindMeal.my

Would you excuse me please... I just need to inflate my nasal sac. 😀
by KindMeal.my

Sun-dried tomato rigatoni full of creaminess and punchiness!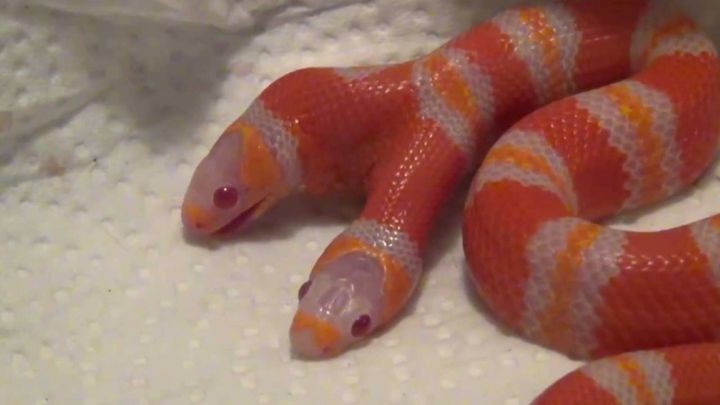 by KindMeal.my

Most animals born with two heads rarely survive for long — except maybe reptiles.
by Compassion Over Killing

Happy Halloween 👻 Read our newest blog on whether of not the potions from Halloween classic Hocus Pocus are vegan. Plus a list of some great vegan candies and treats:
by Animal Equality

We would like to wish a very special birthday to Joaquin Phoenix--a beloved actor, animal rights activist and supporter of Animal Equality! 💙🎉 This photo was taken during a special moment for Animal Equality as Joaquin joined us for a demonstration in February 2020. The morning of the 73rd BAFTA (B..
by Animal Equality

On Tuesday, Animal Equality supporters brought images of suffering mother pigs to a Bank of America in Austin, Texas to protest their partnership with Compass Group. 💪🐷 In July, we launched a campaign against Compass, the world's largest food service provider. The company committed to banning the e..
by Animal Equality

❗️NEW CAMPAIGN ALERT❗️ Help Animal Equality end horse slaughter! There is currently no permanent federal ban on the slaughter or exportation of American horses. Every year, the US sends tens of thousands of horses to Mexico and Canada to be slaughtered for human consumption. From the inhumane condi..
by Compassion Over Killing

Fall is here, and pigs are more than happy to participate in pumpkin picking season 🎃 Image: Jo-Anne McArthur / We Animals Media