by KindMeal.my

This crab's hefty headpiece is excellent camouflage — but it tends to throw off the critter's balance.
by KindMeal.my

Indulge in Chequers' creative menu, packed with meat-free delights! With a wide array of sweet & savory waffles, wild mushroom & margherita pizzas, spicy aribiata & aglio olio pastas and crispy snacks, there's plenty of surprise in store for everyone. Enjoy 25% off:
by KindMeal.my

Meet the world's cutest thief! 💕
by Animal Equality

This week alone, thousands of chickens who remain conscious after their throats have been slit will be SCALDED TO DEATH in a U.S. slaughterhouse. This is the reality of the chicken industry. 😢
by Compassion Over Killing

Join Animal Outlook's Irina Anta on October 26th for a special webinar on slaughterhouse deregulation and its many dangers. Register here:
by Compassion Over Killing

Vegan 👏 food 👏 should 👏 be 👏 affordable 👏 It will be so cool to see a meat alternative at the same price as animal bodies.
by Animal Equality

Have you heard?! 🍵👂Animal Equality has teamed up with The Humane League to host a free webinar! We'll share our latest campaigns that have the potential to improve the lives of millions of chickens, followed by a Q&A with staff. Learn more about how you can be an effective activist for animals onl..
by Compassion Over Killing

Are you registered for the #veganfilmfest October 10-17? Multiple Animal Outlook videos were selected for screening, including this one featuring plant-based bodybuilder Torre Washington. Get your ticket now at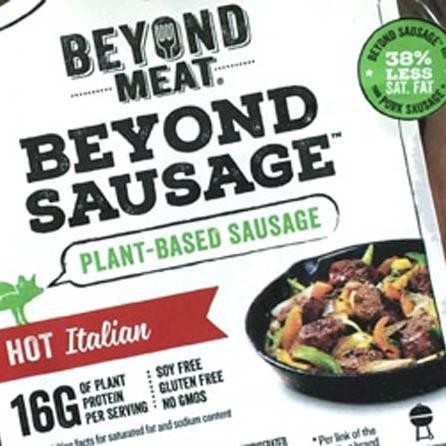 by Vegan.com

If you're a long way from being vegan but want to take an easy step, pick out a non-vegan food you eat and replace it with one of these fantastic alternatives.
by Compassion Over Killing

The truth is, climate change is driven by huge companies that are decimating our one and only world. Why help them? Ditch meat for a #vegan alternative this week. You, and the planet, will feel better.