by KindMeal.my

Embark on a creative meat-free burger adventure at Mama Burger KL to satisfy your deepest cravings! KungFu, BabaQ, Mushking, Teriyaki, Mama Curry burgers... packed with quality ingredients, these juicy burgers will certainly make you drool. Enjoy 10% off now:
by KindMeal.my

The perfect indulgence for a cold night!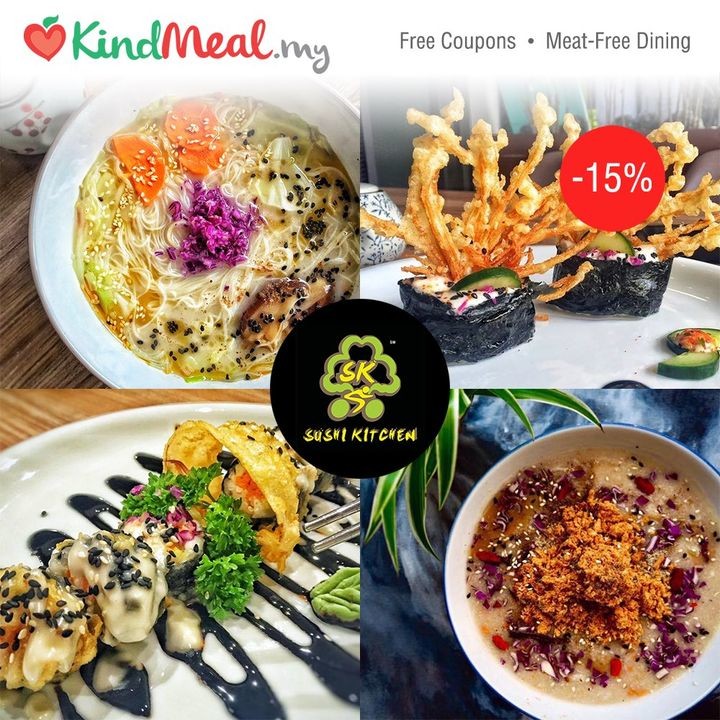 by KindMeal.my

Indulge in vegan Japanese fusion cuisine at Sushi Kitchen KL Branch - Kota Damansara! Enjoy creative, healthy sushi, spaghetti, porridge, noodles and more, prepared with quality ingredients and cooked with care. Dine now at 15% off:
by KindMeal.my

The strangest way to keep cool.
by KindMeal.my

Experience Vegelab Maxim Cheras's delectable selection of fusion Western cuisine, crafted with heart to promote a healthy and compassionate eating lifestyle. You'll be spoilt for choice with a wide assortment of all-day breakfasts, pastas, burgers, rice, soups, waffles, snacks, cakes and beverages!..
by Animal Equality

It's the first day of #BlackHistoryMonth! This month, and always, we celebrate Black animal advocates, vegans, and activists making a difference. ❤️ Check out our blog highlighting just some of the many compassionate Black vegan influencers who are using their platforms to raise awareness about ani..
by Compassion Over Killing

AOC loves oat milk and is encouraging kids to eat vegan meals to reduce their climate impact. We think she should go all in and go vegan for the planet AND the animals. What do you think?
by Animal Equality

"Dehorning" or "disbudding" is a common practice in the dairy industry that involves gouging out or burning a calf's sensitive horn tissue or cutting off the horns. This is extremely painful and is typically done without anesthesia. Don't support this cruelty! Ditch dairy. 👉
by Animal Equality

At the grocery store, chicken body parts have been cut up and nicely packaged to be nearly unrecognizable as once-living, feeling animals who endured a lifetime of suffering. Don't ignore the true cost of meat.
by Compassion Over Killing

Are you buying any new winter gear this year? Maybe one of these alternatives can stand in for traditional wool or leather products you've bought in the past: