by KindMeal.my

Experience authentic vegan cuisine at Veggielicious Thai! Green curry, Grapow chicken, Tomyam Goong, Panaeng curry, Massaman mutton — the names suffice to make you drool. Enjoy 20% off now:
by KindMeal.my

Contribute to a better earth and environment with Love Earth Cafe 爱地球素食坊's delicious variety of meat-free cuisines! Enjoy healthy, earth-friendly pasta, pizza, burger, bento, rice, noodles, desserts and more at this cozy Kepong cafe. Exclusive 20% off:
by Animal Equality

"Dehorning" or "disbudding" is a common practice in the dairy industry that involves gouging out or burning a calf's sensitive horn tissue or cutting off the horns. This is extremely painful & is typically done without anesthesia. Don't support this cruelty! Ditch dairy in 2021 bit.ly/dairyhurts
by Compassion Over Killing

This week, the New York Times asked: Is dairy farming cruel to cows? Well, on most industrial dairies in the United States, cows who are sick, injured, or considered "spent," are slaughtered for cheap beef. If that's not cruelty, what is?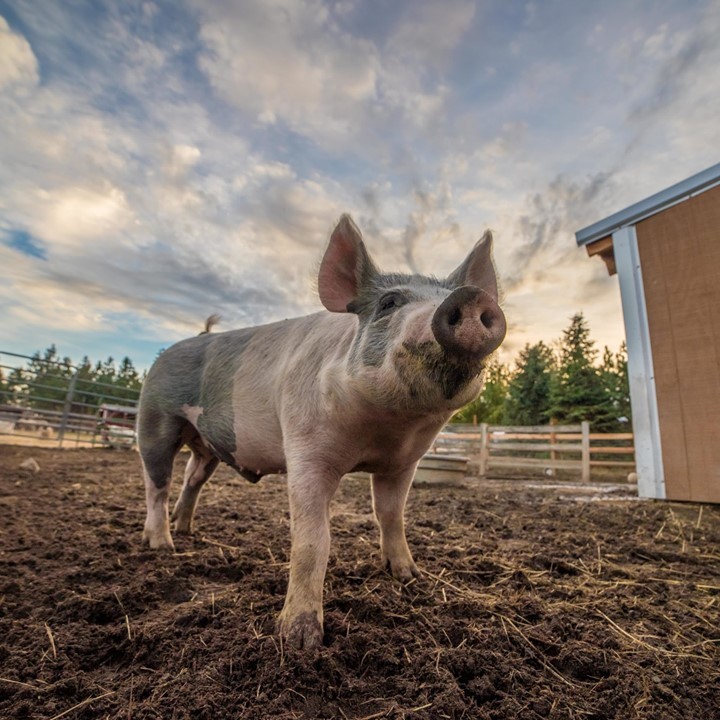 by Compassion Over Killing

If one of your new years resolutions is to go vegan, or even just be kinder to animals or the earth, we've got a few simple suggestions for ways to take action now:
by Animal Equality

Respect them all—big and small! ❤️🐶🐔🐮🐷🐟🐰 Happy New Year from Animal Equality.
by Compassion Over Killing

Happy New Year & Welcome to 2021 -- from all of us at Animal Outlook ❤️ From the bottom of our hearts, thank you for you for standing strong with us as we forge ahead into 2021. Together, we're an unwavering force determined to continue blazing a path for meaningful and lasting change. The plant-..
by Animal Equality

2020 has been a challenging year and we've got one last chance to end it on a positive note. Don't forget to get your triple-matched donation in before the clock strikes midnight! Give now at bit.ly/3xdonation
by Compassion Over Killing

While many restaurants are struggling during this pandemic, Slutty Vegan ATL is expanding. "We made it cool, which is the most beautiful thing of it all," said Cole. "We've been able to infuse veganism and the food into the culture."
by Compassion Over Killing

#LIVE BREAKING NEWS: The New York Times article denounced as slanted toward dairy industry! One of America's leading animal rights organizations, Animal Outlook, responds to the New York Times article entitled "Is Dairy Farming Cruel to Cows?" The very question reveals how powerful the dairy industr..