by KindMeal.my

Vietnam has banned the import of wildlife and wildlife products to reduce the risk of new pandemics.
by KindMeal.my

Boye Vegetarian Cafe, Setapak pampers you with an assortment of Western & Asian cuisines. A young, energetic team passionately serves you tasty, healthy meat-free meals with a smile. Indulge now at 20% off:
by KindMeal.my

Cub in a tub!
by KindMeal.my

Indulge in Western and Asian meat-free cuisines at The Black Cat Café, Jalan Ipoh! Enjoy a weekday assortment of Thai, Indonesian, Italian and local delights, or be surprised by special menus on weekends. Get up to 25% off:
by KindMeal.my

Enjoy healthy, nutritious breakfasts and lunches at Blissful Cottage by Jing Shi Bakery! Prepared with quality organic and natural ingredients, the home cook-style meals will make you feel right at home. Get 20% off now:
by Animal Equality

TAKE ACTION: Despite the dangers of COVID-19, live animal markets are still in operation! 🦠 Urge the United Nations to recommend the immediate closure of all wet markets that sell animals 📝👇
by Animal Equality

Could you imagine the agony you'd endure if someone cut off your body parts while you were fully conscious and able to feel everything? 😨 On most pig farms in the U.S., piglets are castrated without pain relief.
by Animal Equality

#FBF to when sir Paul McCartney dropped some knowledge about the meat industry. Do. you think he's right?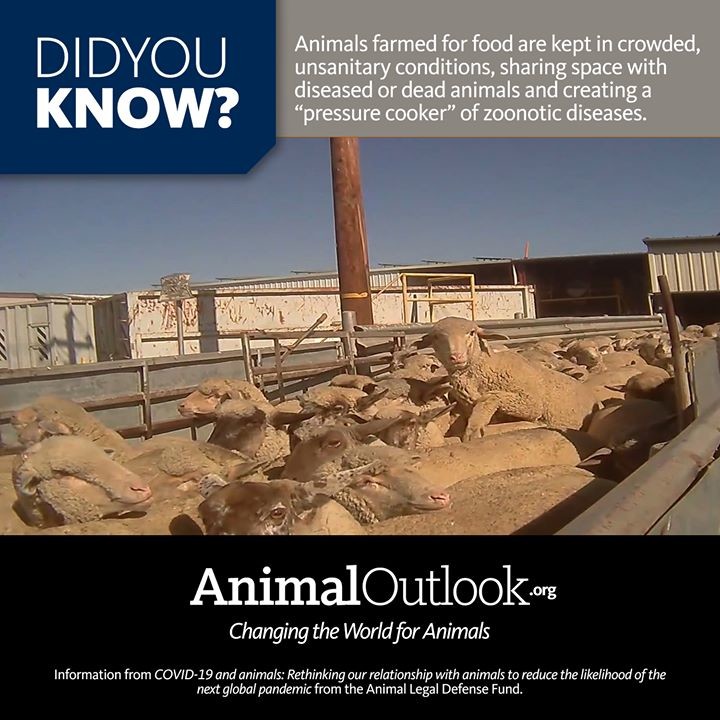 by Compassion Over Killing

Factory farming isn't safe. Protect animals, protect your health. #govegan. For more insight on the dangers of farming animals for food, visit For Animal Legal Defense Fund's full paper on COVID-19 and animal farming, check out
by Animal Equality

HEARTBREAKING: Our latest investigation revealed cruel treatment and extreme confinement of pigs on modern farms in Brazil. 💔 What's even worse is that this treatment is commonplace in the meat industry throughout the world.