by KindMeal.my

Celebrate Deepavali with ChefDave VeganJourney's uniquely delicious Nangka Biryani!
by KindMeal.my

Watch this mama squirrel pick up a little orphaned baby and adopt him as her own ❤️
by KindMeal.my

Animals at a sanctuary in Murchison, Texas enjoying their Halloween treats! ❤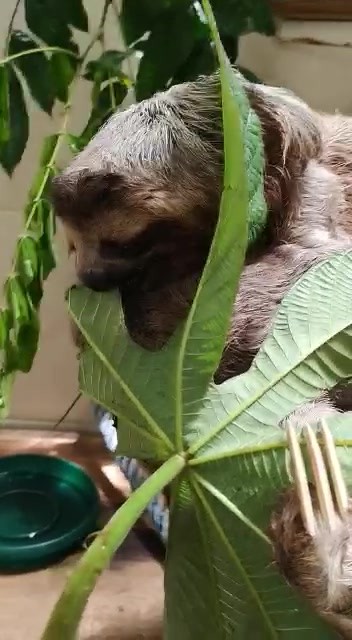 by KindMeal.my

This mom & baby sloths are enjoying a lunch of guarumo leaves together. 🍃 Remember to eat your veggies too!
by KindMeal.my

Watch Zoo Berlin's baby gorilla, Tilla, as she makes giant developmental steps under the watchful eyes of mom Bibi and dad Sango.
by Animal Equality

Happy World Vegan Day! Thank you to everyone who is helping create a world in which all animals are respected and protected. 🐷🐰🐟🐔🐮🐥
by Compassion Over Killing

It's #WorldVeganDay. Celebrate with us by refusing to eat any animal products today--and every day. Head to animaloutlook.org and tryveg.com/recipes for vegan resources. Credit: Jo-Anne McArthur / We Animals Media
by Compassion Over Killing

Pigs trapped in the animal agriculture system deserve freedom. Stuffing pigs into small spaces with little space to move is a common practice. This is the sad reality of life on a pig farm. Credit: Christopher Shoebridge / We Animals Media
by Animal Equality

Billions of birds face death on the day they are born simply because their lives are not profitable. In the United States, around 260 million male chicks are killed each year. This means around 30,000 freshly hatched chicks every hour. One commonly used killing method is maceration, in which the an..
by Compassion Over Killing

In 2015, an Animal Outlook investigator worked undercover inside Quality Pork Processors, a USDA-inspected slaughterhouse in Minnesota that supplies Hormel, the makers of SPAM. Our footage documents widespread egregious abuse at this facility. Learn more: